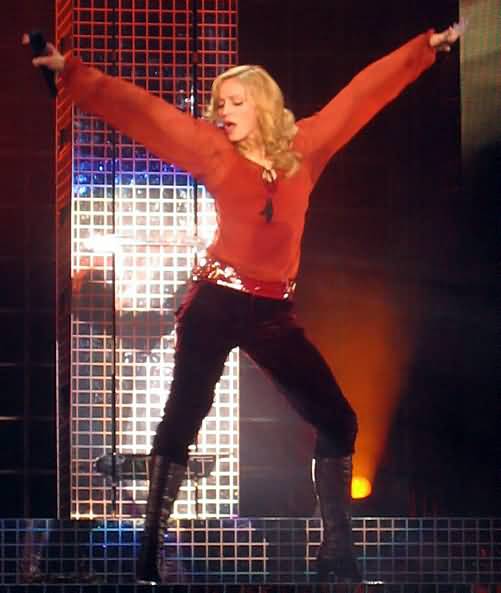 Full Name:
Madonna Louise Veronica Ciccone
Born on:
August 16, 1958
Born in:

Bay City, Michigan, USA
Genres:
Pop, Dance Music
External Links:


The queen of pop music !
Madonna emerged in an era when light pop music with synthesizers was the standard, in the early 80s. Critics were seeing in her another of those little uninteresting pop singers that would disappear after a few smash radio hits, like it was the case for so many artists of that time. However, Madonna is still here, 25 years later, more creative and in a better shape than ever.
What makes of her a different pop artist than all those that were not able to survive from the 80s, it's her capability to always reinvent herself throughout all those years. What could be simply called 80's pop music became over the years Madonna's pop music. She's still one of the biggest influences on the pop scene today and the list of the names that were influenced by her would be too long to do.
In 2008, Madonna celebrates her 25th anniversary of career and she will be inducted into the Rock and Roll Hall of Fame. She will have her place besides of Elton John, Prince and Michael Jackson.
Richard Dion
You can buy Madonna products and merchandise by visiting our partners :
You can use this banner to create a link to this website: