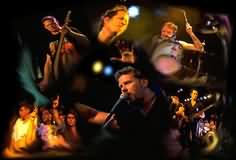 Years active: 1981-...
From: Los Angeles & San Francisco, California, USA
Genres: Thrash Metal, Speed Metal,
Heavy Metal, Hard Rock
Band Members:
James Hetfield (lead vocals, guitar)
Dave Mustaine (guitar): 1981-1983
Kirk Hammett (guitar): 1983-...
Ron McGoveny (bass): 1981-1982
Cliff Burton (bass): 1982-1986
Jason Newsted (bass): 1986-2001
Robert Trujillo (bass): 2002-...
Lars Ulrich (drums)
External Links: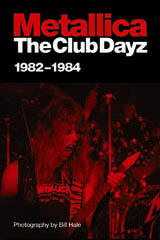 New levels for metal music !
In the 80's, "heavy metal" music reached new levels, most of all thanks to Metallica which created "thrash metal" with bands like Slayer, Anthrax and Megadeth.
Approximately a decade after their beginnings in Los Angeles, California and after 4 first class albums, they gained an unexpected success selling more than 15 million copies of their 1991 self-titled album. At this time, the band is the 7th biggest selling act in American history and the biggest "heavy metal" selling act.
Despite the less creative period of the band in the 90's, Metallica is still one of the biggest metal influences in the world.
Richard Dion
You can buy Metallica products and merchandise by visiting our partners :
You can use this banner to create a link to this website: