Note: If you can read French, go to the French page for additional content.
to SEARCH this page
JANUARY 2017
Featured Review: rOLLING sTONES Featured New Artist: sEBASTIAN kOLE
January 13-19:
January 1-5:
December:
bRUNO mARS - dnce - Bobby Bazini - Bon Jovi -
Nick Cave - Metallica - Sting - Martha Wainwright
Gift Ideas:
Joyce DiDonato - Alexandre Tharaud - David Usher - Tom Cochrane - pRINCE -
New Orleans Music in Exile (Blu-ray) - Eric Clapton - Philip Sayce - Jason Derulo
Holiday Special:
Andra Day - Neil Diamond - Brett Eldredge - Amy Grant - Lost Fingers -
Sarah McLachlan - Kacey Musgraves - Straight No Chaser - A Capitol Christmas
Reviews coming up next month:
AFI - Flaming Lips
and much more...
archives:

FEATURED REVIEW:
After almost 55 years of career, the old rock 'n rollers return with a new album, 11 years after A Bigger Bang. The Rolling Stones entered the studio to record and came out three days later with a blues record of 12 tracks under their arm, their best recording in a long time. It was after recording a rather successful version of Little Walter's "Blue and Lonesome" that the band decided to record more Chicago blues. There are songs of Willie Dixon, Howlin' Wolf, Eddie Taylor, Jimmy Reed, and others. The band is more united than ever and you can hear that on Blue & Lonesome which remains solid from beginning to end. It must be said that it is a return to roots for the Rolling Stones whose inspiration came from the blues. Will Blue & Lonesome be the last album by the Rolling Stones? Maybe not, but if the rumors about it are founded, we can say that they will have made their exit by the front door, closing the loop in a great way. Note the presence of Eric Clapton on two tracks, Clapton who was recording in the next studio.



½

FEATURED NEW ARTIST:
Sebastian Kole was first recognized as an excellent songwriter who wrote hits for Alessia Cara ("Here"), Jennifer Lopez, Demi Lovato, Maroon 5 and Brandy. He now releases his first album, Soup, a skillful blend of R&B and urban pop with southern influences. Kole offers a fusion between Adele, Coldplay and John Legend, with several ballads, but also energetic and entertaining songs. He also has a powerful and very pleasant voice. Note that three of the songs on the album can be heard in ABC's Grey's Anatomy TV show.



½

JANUARY 13-19:
EL-P and Killer Mike are back with their third album. The super duo of rappers returns with a prominent record in the genre, a record with many moments of great creativity in addition to being catchy. It was not easy to compete with an incomparable sophomore album, but the duo skillfully succeeded in continuing the work already begun with 14 solid tracks. One might even say that they succeed in surpassing it. A large-scale production certainly contributes to highlight the compositions of RTJ3. The duo does not hesitate to denounce police brutality and social inequalities. Take note of the following collaborations: Zack de la Rocha (Rage Against the Machine), Tunde Adebimpe (TV on the Radio) and Kamasi Washington. While the album seems solid throughout its duration, it reaches its apotheosis at the very end with the masterpieces "Thursday in the Danger Room" and "A Report to Your Shareholders / Kill Your Masters". Here is once again an excellent record from these outstanding rappers.



½

USS – New World Alphabet
The Toronto electro pop duo is back, three years after Advanced Basics. Again, USS proposes a record that is more like an EP with only eight songs totaling 26 minutes. On the other hand, we can hear several solid compositions that borrow in different styles between rock, hip hop and pop. It still lacks some prominent tracks on New World Alphabet to make it a complete album that could truly catch attention. So USS does not seem ready yet to join the mass.




JANUARY 1-5:
Mosquito-B is a Quebec band formed nearly 20 years ago by singer-songwriter and multi-instrumentalist Daniel L. Moisan. They offer pop rock music inspired by The Beatles and The Cure. After two albums in French, the band returned with two albums in English and they were able to make their way in the British market. Mosquito-B are back with their fifth album, Use Less U, mixed and co-produced by Paul Northfield (Rush, April Wine, Dream Theater) and mastered in London by Ray Staff (Rolling Stones, Led Zeppelin, David Bowie, Black Sabbath, Muse). Oriented to the new music market, the group offers its album online only at the cost of one pound (about $1.70 CDN), a strategy justified by the fact that the total amount will go to the band which represents more than the profits via a record contract. Musically, Moisan and his band are faithful to their roots in British rock, with also elements of comparison with REM and Tragically Hip. Mosquito-B offer several excellent compositions from the 14 tracks of Use Less U ("Not Easy", "The Neon Riders", "The Room", "I Don't Know", the first single "Left for Love", etc.), for a very pleasant album to listen to until the end.
Music Video: « Left for Love »



½

The Toronto R&B singer returns with a new album and the hit title song, featuring French duo Daft Punk. On Starboy, The Weeknd is amusing about his recent popularity and all the paradoxes it involves. He presents some high quality songs in addition to the title song ("Party Monster", "Rockin'"). On the other hand, he also offers several pieces without personality, which can leave frankly indifferent. And it's not his sampling of Tears for Fears in "Secrets" that comes to save the bet, since it only looks weird. With the ballad "True Colors", he really shows us his true colors in an extremely annoying ballad. In short, if the new album of The Weeknd may seem interesting at first, it turns out rather very disappointing later.
Music Video: « Starboy »


½

After the mega hit "Uptown Funk" with Mark Ronson in 2014, Bruno Mars returns with a new solo album. Four years after Unorthodox Jukebox, he comes to us with a third record much more coherent from one end to the other. Mars explores more than ever his funky side, definitely where he is at his best, with still this background of R&B and soul that is characteristic to him. It is rock, new wave and reggae that disappear completely here, leaving at the same time songs much more compatible together for a more solid album along its length. This was the main problem of his previous record which nevertheless contained great hits including the inescapable "Locked Out of Heaven". On XXIVK Magic, Bruno Mars pays tribute to the black radios of the 1970s and 1980s, with obvious influences from Michael Jackson, Lionel Ritchie and of course James Brown in the funkiest moments. Mars unfortunately plays the bad boy's card in most of the nine songs, which he does not need to do. It is still his best album to date. (December 2016 Featured Review)
Music Video: « 24K Magic »




With only one song, "Cake By the Ocean", Joe Jonas (from the Jonas Brothers) new band became a worldwide sensation in less than a year. Flanked by Cole Whittle (Semi-Precious Weapons) on bass and keyboards, South Korean JinJoo Lee on guitar and Jack Lawless on drums, Jonas now arrives with the debut album of DNCE. In addition to "Cake By the Ocean", the record contains the recent hits "Toothbrush" and "Body Moves", in addition to other infectious tracks ("Doctor You", "Naked"). The quartet offers a mix of pop and dance rock, always funky and energetic, with choruses revisiting disco. At times we can compare them to Maroon 5, but DNCE is above all an alternative to disposable and interchangeable pop music, proof that pop music can be of quality. Will it pass the test of time? Several songs on DNCE are likely to succeed this tour de force, with not only unforgettable melodies, but also rich enough compositions to remain interesting during several new listenings. Even the ballads offered ("Almost", "Truthfully") remain pleasant to listen to avoiding many clichés. It is therefore an extremely pleasant album that offer us Joe Jonas and his band! (December 2016 Featured New Artist)
Music Videos: « Cake By the Ocean » - « Toothbrush » - « Body Moves »



½

The Quebecer releases his third album with Summer Is Gone. Produced by Martin Terefe (Mike Posner, Shawn Mendes, James Blunt), the album once again offers soulful pop rock songs, all delivered with Bazini's unique voice. According to the first single, "C'est là vie", the artist seems determined to take back where he left two years ago with the successful album Where I Belong, with a song with an unforgettable melody that should have no difficulty in conquering radios. For the first time, Bobby Bazini collaborates with authors and composers for writing, which adds a very interesting external opinion on several songs. He managed to preserve his influences of the past while modernizing his sound to bring it up to date. This is again a very good record that proposes Bobby Bazini, a great evolution for him. (December 2016)



½

Bon Jovi – This House is Not
f
or Sale
With This House is Not for Sale, the band from New Jersey releases its 14th album in more than 30 years of career. Bon Jovi takes an important turn with this album since it is the first one without Richie Sambora, the guitarist who occupied an important place in the group and who left in the middle of a conflict. The band is far from being pitiful about its fate when it returns to an energetic and aggressive rock sound, without too many tearful ballads. In this sense, this new recording reminds fairly Have a Nice Day released in 2005, the first record produced by John Shanks who is back here for a sixth collaboration. Without returning to the style of their best years in the 1980s, Bon Jovi manage to refresh their sound with a pleasant album to listen to as a whole. (December 2016)
Music Video: « This House is Not for Sale »



½

Nick Cave & The Bad Seeds – Skeleton Tree

The Australian artist has never hesitated to visit the darkest corners of the human being, and it is still the case on Skeleton Tree, his 16th album. It must be said that Nick Cave lived a huge drama during the preparation of this new record: his 15-year-old son died tragically in July 2015 after falling from a cliff. This drama stained the whole of Skeleton Tree which becomes at the same time perhaps his most touching work to this day. It is a modest album of eight tracks and 40 minutes, with a black cover. Overall rather intimate, the album does not contain large orchestral parts. Most of the pieces give the feeling of an author's reading on a background of ambient music. Skeleton Tree contains a very special atmosphere, dark, touching and captivating. This is again an excellent record for Nick Cave and his band. (December 2016)



½

Metallica – Hardwired… To Self-Destruct
If we ignore their project with Lou Reed five years ago for Lulu, it took eight years for a new album by Metallica. Hardwired... To Self-Destruct is the logical continuation of Death Magnetic which marked a return to their sound of the 1980s. Here, not only can we easily compare the band to what it did at the time of …And Justice For All, but it offers in addition long songs between 6 and 8 minutes. With 12 tracks, it is thus nearly 78 minutes of music that are offered to us, oddly on two CDs whereas the space was sufficient on a single one, probably to remind the years of the double vinyl. Several tracks of this new album have a drum that is shooting us and an unleashed guitar, but the band also slows down the rhythm on many occasions, as if they could no longer sustain the pace throughout a double album. It must be said that after 35 years of career, Metallica is part of the veterans of metal and may not have the same energy than the new generation. However, there are enough moments to satisfy their fans from the beginning, while not forsaking those who arrived later. The band pays tribute to the late Lemmy Kilmister, who died a year ago, on "Murder One". Only the title track is limited to three minutes, but it is certainly the fastest song with Lars Ulrich seeming particularly in good shape behind his drums. Other interesting moments include "Moth Into Flame", "Dream No More" and "Spit Out the Bone" in conclusion. A very effective album! (December 2016)
Music Videos: « Hardwired » - « Spit Out the Bone » - Other Music Videos
Blackened / Warner



½

S

t

ing

– 57th and 9th
With 57th and 9th, it is a return to pop rock that Sting performs after various explorations. Named because of the street corner in Manhattan that he was going through every day to get to the studio, 57th and 9th always revolves around the themes of travel and moving. In its first half, the CD presents several energetic songs with even rock 'n' roll. On the other hand, Sting greatly slows down the tempo in a much more introspective second half. On the whole, the former leader of The Police offers very good compositions, so that he has lost nothing of his pop touch. (December 2016)
Music Video: « I Can't Stop Thinking About You »
A&M / Interscope / Universal



½

Montreal's Martha Wainwright is back on record after releasing the soundtrack of the French TV series Trauma three years ago, as well as an album with her sister Lucy last year. On Goodnight City, she still presents this clever mix of folk and alternative pop, with her unique voice filled with emotion and her endearing personality. This time on the other hand she goes a little further with energetic heartbreaking songs that recall the punk side of Patti Smith. She co-wrote "Look Into My Eyes" with her aunt, Anna McGarrigle, then her brother Rufus offers her "Francis". She also sings a song written by Merrill Garbus of Tune-Yards, "Take the Reins". On Goodnight City, Martha Wainwright goes a little further in her creation with an album that must be discovered with patience and openness. A great evolution for her! (December 2016)



½

Opera singer Joyce DiDonato has won numerous Grammy Awards as well as being recognized for her charisma and her social engagement. But she is above all one of the greatest opera singers in the world. On this album containing 15 Baroque arias exploring human nature, she tries to find out how to find peace in the midst of the current world chaos that has found its climax with the terrorist attacks of Paris and Brussels. She is accompanied for the occasion by Baroque ensemble Il Pomo d'Oro directed by Maxim Emelyanychev. The album is divided into two parts: "War" and "Peace". Most of the works presented are from Purcell and Handel, but there is also Monteverdi and world premieres of Leo and Jommelli. Here is a great album for any opera fan. (December 2016)



½

The French pianist pays a great tribute to Rachmaninov on this new album, accompanied by the Royal Liverpool Philharmonic Orchestra under the direction of Alexander Vedernikov, a specialist of Rachmaninov. Tharaud first presents the masterpiece of "Piano Concerto No. 2, Op. 18". He continues with "Cinq morceaux de fantaisie, Op. 3", "Vocalise, Op. 34" (with singer Sabine Devieilhe) and two rare "Pieces for six hands" (Romance and Waltz). Tharaud remains dazzling throughout this 66-minute album on which he does not hesitate to explore somewhat more obscure works of Rachmaninov's repertoire. (December 2016)
Erato / Parlophone / Warner / SIX



½

With Let It Play, David Usher presents a concept-album on which one can discover all his admiration for the music from Quebec. He adapts 10 contemporary Quebec hits in English, while trying to preserve their original essence. We can hear songs from Alex Nevsky, Dumas, Ingrid St-Pierre, Karim Ouellet, Daniel Lavoie and many other well-known artists in the French province of Canada. We also find the French version of his hit "Black Black Heart" in duet with Marie-Mai. Obviously, we can say that his versions are a little too close to the original, but it is very interesting to rediscover these great hits of Quebec music in the language of Shakespeare. This is where we realize all the quality of this music that could very well travel around the world. (December 2016)
Evil Empire



½


Tom Cochrane – Mad Mad World (Deluxe Edition) (2 CD)
To celebrate the 25th anniversary of the release of the album that introduced Canadian Tom Cochrane to the world, here is a new deluxe edition including a second CD with a concert recorded in 1992 in Chicago. We can also discover a demo version of his greatest hit, "Life Is a Highway" which was called "Love Is a Highway" at the time. The album also features the hits "No Regrets", "Sinking Like a Sunset" and "Washed Away", as well as the title track. Mad Mad World is one of the few Canadian albums to have achieved Diamond status (1 million sales in Canada), making of Cochrane only the third male Canadian artist to achieve that status. (December 2016)





Prince – 4ever (2 CD)
A few months after his death, here is what could be considered Prince's ultimate compilation. It is also his first hits collection in 10 years, with nothing less than 40 tracks. Only his period before 1993 is covered here for contractual reasons, but this is after all his greatest hits. Two songs among the 40 are rarities: "Gotta Stop (Messin 'About)" (a B-side) and "Moonbeam Levels" (a song recorded in 1982 that was never released before). For the rest, his classics are all there: "1999", "Let's Go Crazy", "Purple Rain", "Kiss", "Cream", "Nothing Compares 2 U", etc. The only negative points are the lack of chronology on both CDs, as well as a booklet missing biographical details for such a great character of pop music. So, without being the ultimate anthology, 4ever remains a very good retrospective. (December 2016)
NPG / Warner





New Orleans Music in Exile
(Blu-ray)
In August 2005, New Orleans suffered the most devastating storm in its history as a huge part of the city was destroyed because of Katrina hurricane. That city with a living musical community was then transformed forever. Many musicians therefore found themselves in exile, unable to return home. This documentary by Robert Mugge paints a portrait of the situation two months after that sad event, through the eyes of different musicians. Testimonials are interspersed with performances by several local artists including Dr. John, Irma Thomas, Cyril Neville (Neville Brothers), Marcia Ball, Theresa Andersson, The Iguanas and Eddie Bo. New Orleans Music in Exile certainly has a great historical value, as well as presenting several important characters from the local music scene. (December 2016)




Eric Clapton – Live in San Diego (with Special Guest JJ Cale) (2 CD)
Eric Clapton and JJ Cale collaborated for the album The Road to Escondido in 2006, but never promoted it on stage since Cale had an aversion about touring. He did appear on stage for one concert only for five songs on March 15, 2007 at iPayOne Center in San Diego. These five tracks form the heart of this double live album, released three years after the death of Cale. The first CD starts with no less than five Derek & the Dominos songs, including "Little Wing", the Jimi Hendrix cover. Subsequently, Cale got on stage with "Anyway the Wind Blows" and "After Midnight". Their collaboration of five tracks is completed at the beginning of the second CD with the classic "Cocaine". You can feel the joy that have had the two friends getting back together to play music. After getting alone with his musicians for pure blues, Clapton concluded the set of nearly two hours with the inevitable "Wonderful Tonight", "Layla" and "Crossroads". Less focused on his hits than some other of his live releases, Live in San Diego offers a rather unique concert where the guitar and friendship occupy the center of attention. A great tribute to the late JJ Cale! (October 2016)
Reprise / Warner



½

Saxophonist Joshua Redman and pianist Brad Mehldau has often played together since the early 1990s, while they have their own separate careers. In 2011, they joined forces for a tour as a duo. It is the European leg of the tour which is represented here with live recordings from July and November 2011. The CD contains six jazz pieces including several that stretch in what appears to be a long jam. Included are compositions by Redman and Mehldau, but also standards of Charlie Parker ("Ornithology"), Thelonious Monk ("In Walked Bud") and Hoagy Carmichael and Ned Washington ("The Nearness of You"). The duo forms a symbiotic tandem, very pleasant to listen to. (November 2016)



½

Philip Sayce – Scorched Earth, Volume 1
Following his Canadian debut, Influence, issued in 2015, the Torontonian comes back right away with a live album. Recorded at the Silver Dollar Room in Toronto on April 14, 2016, Scorched Earth contains seven tracks including several that are stretching for a total of nearly 40 minutes. In this live context where the jam and guitar dominate, Sayce is reminding more than ever his idol, Jimi Hendrix, even if Stevie Ray Vaughan never seems far away either. This live recording certainly can make us discover all the musical talent of Philip Sayce, without artifice. (October 2016)



½

After several monster hits by Jason Derulo, Warner decided to assemble them on Platinum Hits. Among the 12 tracks, only "Don't Wanna Go Home" and the new song "Kiss the Sky" are not platinum hits. With a CD counting only 41 minutes, it is a rather succinct compilation that is offered to us. It still includes hits from 2009 to 2015, including "Whatcha Say", "Talk Dirty", "Wiggle" and "Want To Want Me". Without being an ultimate collection, Platinum Hits demonstrates nevertheless the importance Derulo has had on the pop scene during the first half of the 2010s. (September 2016)
Music Videos: « Whatcha Say » - « Talk Dirty » - « Wiggle » - « Want To Want Me » - « Kiss the Sky »



½

Compass
Compass is an ambitious project by two renowned Mexican DJs: Camilo Lara (Mexican Institute of Sound) and Toy Selectah (Control Machete, Mad Decent). The 13 songs of the album include about one hundred collaborators from anywhere around the world. They especially have a unique mix of genres, making it a quite global album. There is a base of Latin music, but also electronic, hip hop, pop and different rhythms of the world. This eclectic mix is a particularly suitable amalgam on a danceable background proving that music has no boundaries. (September 2016)



½

Suicide Squad: The Album
For the soundtrack of the Suicide Squad movie were assembled various artists from contemporary rap to classic rock. It is therefore particularly varied 14 tracks that are offered with transitions that can often seem bizarre. You can hear a majority of original songs by artists such as Twenty One Pilots, Wiz Khalifa, Skrillex, Mark Ronson, Lil Wayne, Imagine Dragons, Kevin Gates, Rick Ross, etc. One can also rediscover classics by Eminem ("Without Me"), Creedence Clearwater Revival ("Fortunate Son") and War ("Slippin' Into Darkness"), plus a cover of "Bohemian Rhapsody" by Panic! At the Disco. One of the good moments of the CD, and that is also perfect within the film, comes with the excellent "Medieval Warfare" by Grimes. The CD ends with a cover of the Bee Gees' "I Started a Joke" by ConfidentialMX with Becky Hanson. Despite good times, the whole rather proves to be unequal and remains most of all effective in the context of the film. (September 2016)


½

Andra Day – Merry Christmas From Andra Day
The soul singer Andra Day has decided to offer us her version of Christmas classics, but in small quantity. She releases an EP of only five tracks. On the other hand, the pieces offered are of high quality. One can first hear "Someday at Christmas" in duet with Stevie Wonder. Then she performs a unique version of "God Rest Ye Merry Gentlemen", followed by the excellent "Winter Wonderland" and "Carol of the Bells". The conclusion with "The First Noël" is a little more agreed, but the fact remains that the EP is a very interesting modern alternative to all these classic versions too often heard. (December 2016)



½

At the dawn of his 76th birthday, legendary Neil Diamond presents one of the most interesting Christmas albums of 2016. He replays classics of this period of the year in acoustic version, while preserving the very essence of the songs. The best example is the opening track, "O Holy Night", which quickly convinces us of the relevance of the album, in addition to making us eager to hear the rest. It must be said that he is not alone on the guitar but can count on a full band of musicians, which gives great amplitude to these classics. In addition to the traditional songs, you can hear some songs a little rarer, as well as a new original, "Christmas Prayers". The album is completed in a great and energetic medley which is simply not long enough with hardly more than three minutes. Here is an excellent re-reading of Christmas classics by a great character in the history of music. (December 2016)



½

The American country singer becomes a crooner for this Christmas album where he comes to play in Michael Bublé's territory. It includes classics like "Let It Snow! Let It Snow! Let It Snow!", "Baby, It's Cold Outside", "I'll Be Home for Christmas", "White Christmas", "Winter Wonderland", "Have Yourself a Merry Little Christmas" and "Silent Night". There is only one original song, the title song. Eldredge is accompanied by a piano and brass, and he offers music fairly typical of this time of year, without great surprises. (December 2016)




Amy Grant – Tennessee Christmas
Recognized as one of the best Christian music singers, Amy Grant issues her first Christmas album in nearly 20 years. The album begins with a new version of her classic, the title song. There are six new songs and Christmas classics such as "White Christmas", "O Come, All Ye Faithful" and "Joy to the World". Recorded in her home studio, Tennessee Christmas offers gentle arrangements for an intimate atmosphere, perfect for a holiday night in front of a fireplace. Amy Grant presents an original Christmas album, different from what is usually heard at this time of year. It is a record that is likely to have a life outside the holidays and for several years to come. (December 2016)



½

For their sixth album in total, The Lost Fingers issue a first Christmas record. Produced by American John Jorgenson (Elton John, Johnny Cash, Willie Nelson, Pavarotti), Christmas Caravan is a new kind of Christmas album that carries us around the world. There are many recognized classics performed in their own way like "White Christmas", "Frosty the Snowman" and "Go Tell It on the Mountain". But there are also songs from elsewhere such as "Mele Kalikimaka" and "Auld Lang Syne". On this last track, we can hear a famous collaborator in Biréli Lagrène, one of the best gypsy jazz guitarists in the world and heir to the throne after Django Reinhardt. Other contributors include Spanish German Lopez (on timple), Iranian Amir Amiri (on santour), Quebecer Kattam (on percussion), and singer Kim Richardson. With a choice of songs from different countries and different eras, it is definitely a Christmas album as rarely heard. So much so that it is a record that we will enjoy listening to throughout the year. Christmas Caravan seems to go in all directions, but it still has a lot of songs of great quality and especially beautiful arrangements that make it irresistible. An excellent record, and a very nice surprise! In addition, the whole is presented in a beautiful case for the CD version. (December 2016)
Music Video: « White Christmas »



½

Ten years ago, Canadian Sarah McLachlan gave us Wintersong, and she hands it over today with a new Christmas album. On Wonderland, she offers a personal interpretation of 13 traditional and more contemporary Christmas songs. Produced by her faithful collaborator Pierre Marchand, the album presents somewhat reinvented versions of classics that were too often heard. In many cases, the exercise is particularly successful, but sometimes the original is quite distorted, like "Let It Snow" for example. "The Christmas Song", "Angels We Have Heard On High", "White Christmas", "Winter Wonderland", "Silver Bells", "O Holy Night" and "Amazing Grace" can be heard. Among the contributors are Emmylou Harris and Martha Wainwright who add their voices to "Go Tell It On the Mountain", members of Half Moon Run who play on five tracks, as well as the Bulgarian Symphony Orchestra accompanying her for three songs. Despite some less brilliant moments, the magic operates on several occasions during the album for a very pleasant Christmas atmosphere. (December 2016)




The Texas country singer offers us her very personal version of Christmas. A Very Kacey Christmas presents Christmas in a retro version, with a touch of country but mostly influences from the 1950s and 1960s. There are also touches of exoticism, such as Hawaiian ("A Willie Nice Christmas" Featuring Willie Nelson) and Latin influences ("Feliz Navidad"). In fact, Kacey does not dwell too much on the classics even if we find some ("Have Yourself a Merry Little Christmas", "Let It Snow"). She explores songs from elsewhere or less known, in addition to offering some original, including the excellent "Christmas Makes Me Cry". It is therefore a very good album which is likely to be interesting to listen to every year for a long time. (December 2016)



½

Straight No Chaser – I'll Have Another… Christmas Album
The group of 10 singers could not help but offer us a new Christmas album, their third. Straight No Chaser present a style that adapts perfectly to this time of the year. They offer a Capella versions of classics, as well as some more modern tracks. Classics include "Joy to the World", "Have Yourself a Merry Little Christmas" and "Winter Wonderland". One can also hear more pop pieces like Mariah Carey's "All I Want for Christmas Is You" and Kenny Rogers' "The Greatest Gift of All". Finally, the band introduces us to a new composition, "Feels Like Christmas" featuring Jana Kramer. For a different Christmas where the voice is in the spotlight, Straight No Chaser is always a great choice. (December 2016)




A Capitol Christmas
Here is a compilation of some of the greatest Christmas classics by legendary artists who have helped immortalize these versions often repeated since without such success. You can hear Nat King Cole, Frank Sinatra, Dean Martin, Ella Fitzgerald, Johnny Mercer, Peggy Lee, Bing Crosby and many others. There are 24 unavoidable classics of the genre, that have rocked the Christmas of our childhood, no matter our age. (December 2016)





Green Day – Revolution Radio
After the ambitious project of three albums by Green Day in the fall of 2012 (Uno, Dos and Tré), Billy Joe Armstrong has been admitted into rehab, forcing at the same time the trio to take a break. They are now back strong with a title that seems inspired by The Clash, Revolution Radio. There are several energetic songs that recall the best years of the band, such as the first single ("Bang Bang"), "Say Goodbye", "Bouncing Off the Wall" and the title track. They alternate with little more pop songs, some of which are somewhat breaking the rhythm of the whole to make us realize at the same time that Green Day don't do concept albums anymore, to our regret. Obviously, this is not an easy task to redo a record the quality of American Idiot. But a clearer guideline certainly lacks to Revolution Radio. Nevertheless, the group has sufficient energizing songs to make us want to go see them in concert again. (November 2016 Featured Review)
Music Video: « Bang Bang »
Reprise / Warner



½

Kirsten Scholte (aka Kirty) is a singer-songwriter from Orillia, Ontario, now based in Toronto, who gives us her second album. On this self-titled album, she offers an essentially folk sound with very good pop melodies and traces of rather soft rock. She has several solid compositions including the remarkable "Letting You Down" and "Be Here", not to mention the first single, "That's Not Me". Kirty has a lovely voice that manages to seduce us quickly. Thus: after having started listening to the album, it is rather difficult not to go to the end of the 10 tracks. So, this is a very pleasant album to discover! (November 2016 Featured New Artist)
Postwar



½

22, a Million is the third album from Bon Iver, but the first in five years. Justin Vernon again redefines the indescribable indie sound of Bon Iver with a mixture of electro and folk, rock and experimentation. Rather difficult to approach, it's an album that we must listen carefully and a few times, to grasp all the subtleties. Its complexity can also be a disadvantage as the frustration of having difficulty understanding what is happening can take over. Among the experiments, there are the voices that are regularly modified or accelerated, jerky synthesizers and treated saxophones. The whole is accompanied either by a soft guitar or a piano. There are also some passages of R&B on the album that certainly prove it is very creative. (November 2016)



½

The Canadian crooner celebrates 15 years of career by presenting a new album truly to his image. On this ninth record, he indeed offers mostly jazz standards, interrupted by little more pop songs. Among the highlights of the CD, there is a beautiful duet with Meghan Trainor, "Someday", on which the two singers are accompanied by ukulele. Also to check out, his version in the Sinatra style of "My Baby Just Cares For Me". The new songs "Today Is Yesterday's Tomorrow" and "Nobody But Me" prove that Bublé can also offer quality new original material. His fans should be satisfied again. (November 2016)
Reprise / Warner




The prolific songwriter and pop rock singer is back again with a new album, the 26th of his career. A Better World takes a thorough look at the current world and its major issues through a mixture of energetic pop rock pieces, like the first single, "Bethlehem", and more adult ballads. Many grandiose orchestrations and arrangements come envelop the whole around his deep and powerful superb voice. This is a record with many good times that should appeal again to his faithful audience. (November 2016)
Rockware / Justin Time / SIX




Brent Cobb – Shine on Rainy Day
After releasing his first album at the age of 20, Brent Cobb took a 10-year break before returning now with Shine on Rainy Day. In fact, he mostly wrote for others during that period: Luke Bryan, Miranda Lambert, Kenny Chesney, etc. But, being more comfortable in Georgia than Nashville, he decided to go back to his roots in the deep south. There are still country keys in his music that remind Nashville, but the essence of his style is folk and roots. He offers 10 effective songs that will appeal to both country and folk fans. (November 2016)




Montrealer Leonard Cohen began his musical career later on when he was well into his thirties. 50 years later, he thus releases only his 14th career studio album as he is now 82 years old. Otherwise, recent years have been particularly creative for the one who first started as a poet. After the excellent Old Ideas in 2012 and the inevitable Popular Problems two years ago, here he is back with another prominent album. Announced as his last album, You Want It Darker appears as an exceptional conclusion to his ultimate trilogy. Produced by his son Adam, the record offers once again great compositions, performed with his superb voice increasingly low. He concludes it with a cover, "String Reprise / Treaty", which beautifully puts an end to this too short 36-minute CD. (November 2016)





The Deuxluxes is a Montreal duo formed of couple Anna Frances Meyer and Étienne Barry. They propose to revisit the golden age of rock 'n' roll with a rockabilly sound from another era. Otherwise, they create a very good link with contemporary music with garage rock explorations reminding the White Stripes. We can also detect influences of soul music from the 1960s and spaghetti western, all in a sexy coating. The duo might be minimalist, but they managed to present greatly energetic music on this first rather creative album. This is an excellent record that is offered to us with Springtime Devil, though it barely crosses the 30-minute bar. (November 2016)
Music Video: « Springtime Devil »



½

The Toronto electro-pop trio is back on record four years after the excellent Bodyparts. On this fourth album, Martina Sorbara and company present again this catchy pop music which has made their success in the last years, a sound that can be compared in part to Icona Pop and Gwen Stefani. Mostly inspired by the separation between Martina Sorbara and bassist Dan Kurtz, the record remains sunny despite the main theme. After collaborations with Basement Jaxx, Kaskade and Martin Solveig, Dragonette is ready to remain at the forefront of the Canadian pop dance scene with once again a very effective record, perfect for dance floors. (November 2016)



½

The British Piers Faccini is back with a sixth folk album, but more mixed than ever of influences of different world music. His French and Italian roots are certainly for something about it, but he goes much further, making a complete Mediterranean tour to the Middle East. These influences probably come from that island he dreamed about, in a way a new country that encompasses several cultures. The artist deals with tolerance, terrorism and Donald Trump (very topical). Obviously, the fans of Faccini will not be so disoriented, but they will discover a little more about him. (November 2016)
Beating Drum / Six Degrees / SIX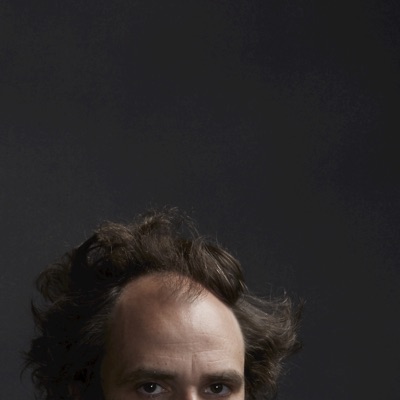 Jonny Fritz (also known as Jonny Corndawg) is a guy who has a bizarre mix of country and rock, as if he does not fully assume his attraction to country. In addition, he cannot help to integrate a touch of humor in his songs. On his fourth album, the second under his own name, he attempts to take a new path with poor quality instruments: percussion samples, cheap guitars and synthesizers of another era. One can easily imagine that the 11-track record (of only 30 minutes) has not been recorded in a studio and it was confirmed when he said to have done it in a backyard. Despite the bad things, we must admit that Fritz manages to present an interesting enough creativity to successfully captivate us. Sweet Creep eventually becomes friendly and you cannot compare it to anything else. You must surely like the genre, but it's an intriguing album. (November 2016)




After a duet album with Billie Joe Armstrong in 2013 to pay tribute to the Everly Brothers (Foreverly), the jazz singer is back with her sixth solo album. On Day Breaks, Norah Jones drops the ambient music of Little Broken Hearts (2012) to return to a more straightforward jazz pop sound on piano, closer to her debut on the now classic Come Away With Me. She mainly offers original songs, but also three carefully chosen covers to form a uniform and complete whole. Her reinterpretations include her remarkable bluesy version of Neil Young's "Don't Be Denied". The other covers are from Horace Silver ("Peace") and Duke Ellington ("Fleurette africaine (African Flower)"). Such tracks are supporting in a beautiful way her original songs, as they all seem to stick to her skin. Day Breaks has depth and demonstrates all the talent of the artist. So it is a great record, a jewel for her fans! (November 2016)
Music Video: « Carry On »



½

For their seventh album, Kings of Leon landed in Los Angeles to work with producer Markus Dravs (Florence + The Machine, Arcade Fire, Mumford & Sons). The result is a major production where each instrument is perfectly highlighted, including singer Caleb Followill. This scale contrasts sharply with the garage sound of their debut, but is fine in the sense that the band was moving in recent years. Already customized for arenas, the group now has many potential radio hits with good pop rock, full of energy. WALLS keeps us interested until the end, its main mistake being to be too short with only 10 tracks. Here is a very good album by Kings of Leon. (November 2016)
Music Videos: « Waste a Moment » - « WALLS »



½

Korn – The Serenity of Suffering
With their 12th career album, the nu metal band goes back in time with a rawer metal sound, worthy of their first recordings, until Issues and Untouchables at the turn of the new millennium. From the first songs of the album, fans of the first hour will be delighted with especially aggressive guitar riffs, a voice that alternates between guttural and melodic, and a rhythm section upsetting your neighbors. In fact, Korn perform what they do best without putting pressure on themselves or attempting to reinvent everything. The band has a unique sound, so why not exploit it completely. Most critics will say that the group looks more backward than forward, but after all, those were their most creative years when they were able to take the forefront of a metal industry in full revolution. Those who regretted those good years will finally rediscover what had ignited at first. In addition, Jonathan Davis sings better than ever and the band seems to play perfectly together again. (November 2016)
Music Videos: « Rotting in Vain » - « Take Me »



½

On Joanne, Lady Gaga takes a more pop rock turn than on her previous much more danceable albums. She even seems to get inspiration from country on a few occasions, including on the title song which appears as a nod to Dolly Parton's "Jolene". The singer can count on surprising collaborators from the rock industry: Father John Misty, Beck, Florence Welch and Josh Homme (Queens of the Stone Age). By the way, Homme has co-written two of the best songs on the album, the energetic "Diamond Heart" and "John Wayne". It's rather the fusion between genres that makes Joanne somewhat unsettling. Between pop rock piano ballads, disco rock, country and dance pop, you're questioning yourself. This is an album to listen to piece by piece rather than as a whole, which is a shame because it includes several effective compositions. (November 2016)
Music Video: « Perfect Illusion »




Mac Miller – The Divine Feminine
Following the success of GO:OD AM in 2015, the Pittsburgh rapper is already back with a new album. On this fourth record, Ariana Grande introduces Mac Miller, while his grandmother concludes the CD detailing her relationship with his grandfather. So, he wanted to make a room for women on The Divine Feminine. But, in between, Miller remains fairly macho, boasting of his aptitude in bed to anybody who wants to listen. It is therefore better to quite quickly override the theme of femininity and instead focus on music. The Pittsburgh kid was surrounded by a leading team of producers that have managed to extract the best of him. He therefore has a rich sound that goes well beyond rap. He can also count on renowned collaborators. Besides Ariana Grande, his new flame, you can hear the piano of Robert Glasper, as well as the voices of Anderson Paak, Kendrick Lamar and CeeLo Green. It's still a solid album that offers Mac Miller, a perfectly logical follower to GO:OD AM. (November 2016)
Music Video: « Dang! »



½

The Francophile band from the American West Coast comes to us with a new album with a French title (meaning I Say Yes) as well as three songs in the language of Molière composed for the movie Souvenir featuring Isabelle Huppert. This ninth record also contains a unique version of "Blue Moon" with Rufus Wainwright, as well as "Finnisma Di", an Arabic version by Ari Shapiro of one of their first hits, "The Soledad". The band again offers a mix of jazz and pop music, with diverse influences of world music and lyrics in eight languages. The first single, "Joli garçon" (Pretty Boy), gives a touch of French pop to the group, which succeeds in still going a little further in the use of its past influences. This is again a very good album that is offered to us by Pink Martini, a varied and greatly interesting album! (November 2016)



½

Emeli Sandé – Long Live the Angels
Following the success of her first album in 2012 (Our Version of Events), the British singer is finally back with Long Live the Angels. Emeli Sandé presents again a mix of poignant songs, between adult pop and R&B, mostly ballads (inspired by her recent divorce), but also more energetic songs. Collaborations are rare on this record, but we can still hear her father, that she went to visit in Zambia, as well as a local children's choir on "Tenderly". Overall, the album focuses on the voice of the singer who needs little artifice, especially with such solid compositions. Only a gospel choir adds some interesting vocal harmonies. It is a particularly successful album that proposes Emeli Sandé who passes easily the test of the second album. (November 2016)



½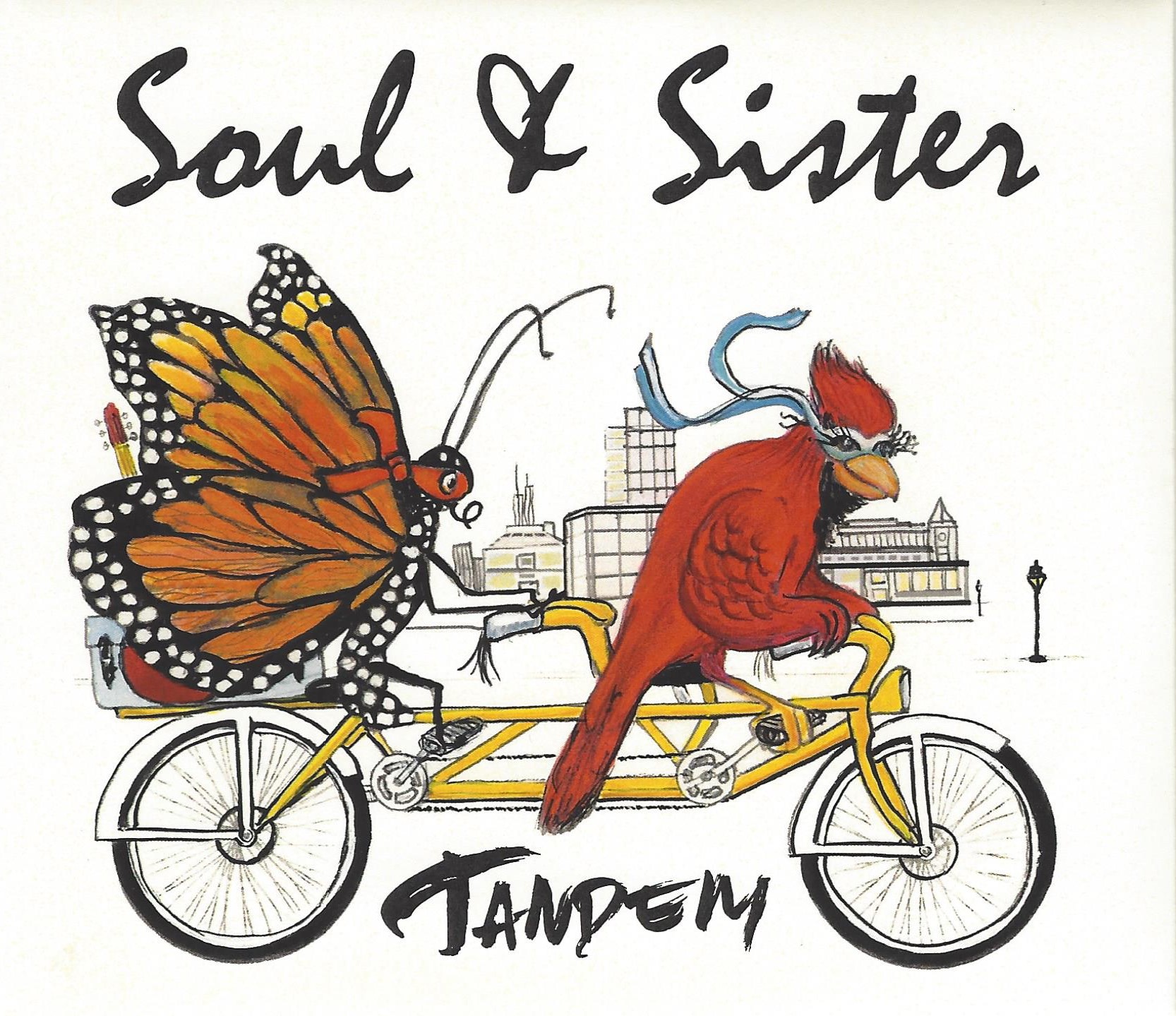 This brother and sister duo was discovered on the TV show Faites comme chez vous on Quebec Channel TVA. Charles David Lapierre writes the lyrics and composes the music, and he is accompanied by his sister Maude at the voice. They offer particularly soft introspective music on acoustic guitar or piano, which oscillates between folk, alternative and airy music. With Tandem, the duo has two albums of original songs simultaneously, Volume 1 with 13 songs in French and Volume 2 with 13 tracks in English. Key songs of Volume 1 include the first single, "Mille ans" and "La marche des hommes". On Volume 2, you can hear "Eden's Gate" and "God's Whisper". With two hours of music, you certainly have to appreciate their unplugged style to be able to listen to the two albums in sequence. If this is the case, you will be delighted! (November 2016)




After five years of waiting, the pop punk Ontario band finally has a new studio album, its sixth. Admittedly, Deryck Whibley almost died two years ago as the result of alcohol abuse, and when he was out of the coma, he had to learn to walk and play guitar again. Now he's better, but he has to tell his story throughout the CD. The group still offers some impulses of metal or hardcore punk, but the whole remains rather melodic, deeply rooted in pop punk. After a first half filled with rage, Sum 41 become wiser in the second half with songs full of hope. String arrangements are surprising on a few occasions and help to add richness to this short 10-track album. The record may seem somewhat dramatic at first, but the band managed to create a coherent and pleasant package to listen to. 13 Voices is therefore a very good album. (November 2016)



½

After six years of absence on record, the Scottish indie band is back with possibly its best album in 20 years. This tenth album still contains elements of rock and pop, but this time with a certain folk touch that suits them particularly well. Recorded in France and Glasgow, the record offers a rather soft organic sound. The choruses remain as catchy and Here contains undoubtedly music greatly pleasant to listen, which can be discovered slowly. Its main defect is perhaps to be a little too uniform, which can become wearisome for those who like less this melancholic acoustic style. It remains that Teenage Fanclub has lost nothing of its pop touch, after almost 30 years of career. (November 2016)



½

It took nearly 20 years for the band of Jacksonville, Florida to release a self-titled album, their 10th, which would also be their last before retiring. In addition, it turns out it is probably their best record to date. Yellowcard still offer their pop punk sound, but more mature and with more nuances than before. The band also offers its most varied album to date with very few songs that are comparable. They go from energetic songs dominated by electric guitar, to more introspective songs without becoming boring ballads. They even allow acoustic incursions as in "I'm a Wrecking Ball". While the album gives us many pleasant surprises along the way, it keeps getting better for a strong final with the energetic "Savior's Robes" and the ultimate anthem "Fields & Fences". It is with this great conclusion that ends the career of a contemporary band that was important for more than one. (November 2016)
Music Videos: « Rest in Peace » - « The Hurt is Gone »



½


Custom Search