Note: If you can read French, go to the French page for additional content.
to SEARCH this page
OCTOBER 2016
Featured Review: M.I.A. Featured New Artist: Goldroom
October 21-27 (more to come):
Joseph - Agnes Obel
October 14-20:
The Balconies - The Game - Misses Satchmo - Two Door Cinema Club - Wildlife
October 7-13:
Gringo Star - Dom La Nena - Barbra Lica
October 1-6:
Annie Blanchard - Drive-By Truckers - Matt Holubowski - Daniel Lanois -
Lisa Leblanc - Regina Spektor - Eric Clapton - Philip Sayce
Reviews coming up next month:
Green Day - Lady Gaga - Michael Bublé - Norah Jones - Korn -
Yellowcard - Mac Miller - Joshua Redman & Brad Mehldau
and much more...
archives:

FEATURED REVIEW:
On her fifth album, the London rapper born in Sri Lanka seems to return to her legacy as a refugee, including the first single, "Borders", which addresses this new refugee crisis. Musically, she merges again hip hop and electro with sounds from the Middle East. This is particularly the case in her new single, "Go Off", produced by Skrillex and Blaqstarr, which offers a powerful bass accompaniment to her staccato voice. Unfortunately, the album is quickly running out of steam later while M.I.A. seems to be somewhat lost in various more or less successful experiments. She remains creative, but she loses some of our interest in several tracks, including the stripped down and frankly boring "Jump In". Rumors ran to the effect that A.I.M. would possibly be her last album and we could have expected more for the occasion. The album features many interesting elements, but it also includes too much filling, especially in its 17-track deluxe version. Longtime fans of M.I.A. should still find something they like.
Music Videos: « Borders » - « Go Off »




FEATURED NEW ARTIST:
Goldroom
–
West of the West
Goldroom is a danceable electro trio formed in Los Angeles in 2011 by songwriter and producer Josh Legg (former NightWaves). Their music is based on synthesizers and pleasantly goes between introspection and the dance floor. Their music may seem slight at the base, but it remains both intelligent and entertaining. Produced by Josh Abraham (Velvet Revolver, Courtney Love, Limp Bizkit, Orgy, Linkin Park, etc.), West of the West is an album that is particularly pleasant to listen to, without disturbing us at any time. A perfect blend of pop and more ambient music to listen to in the background of an evening with friends. A beautiful discovery!
Downtown / Interscope / Universal



½

october 21-27:
The Danish artist is back with her third album, three years after the success of Aventine which brought her to global recognition. Recorded in Berlin, Citizen of Glass admirably pursues the work begun on her previous records. She offers us very smooth chamber pop music in which the violins and piano are featured, in addition to adding this time some discrete electronic elements and vocal modulations. On some tracks with a gothic trend as "Trojan Horses", Agnes reminds us of a fusion between Enya and Nick Cave. Several songs are sure to seduce you, like the first single, "Familiar". On this new album, Agnes Obel succeeds in giving a modern twist to her style with influences of distant times. This is again a very good record, even if it requires a special atmosphere to truly enjoy it.



½

october 14-20:
The Balconies – Rhonda
The trio The Balconies was formed in Ottawa in 2007 as a side project for singer and guitarist Jacquie Neville and her brother Steve on bass. Now a quartet, they release their third album in a quite easy to reach indie rock style, enough to conquer radios. Bands like Metric may come to mind even if a darker side reminding Interpol could also be heard on occasions.





The rapper from Compton, Los Angeles, California issues his eighth album with 1992. He pursues in gangster rap inspired by his youth, but also by various past events which took place in Los Angeles, such as the OJ Simpson case. The Game takes an Ice-T classic, "Colors", to transform it in his own way in "True Colors/It's On". He also offers the excellent "92 Bars" that flays Meek Mill and some other rappers along the way. In addition, he offers his biggest radio hit in five years with "All Eyez", featuring Jeremih. The Game remains true to his reputation on 1992, without major surprises.
Music Video: « All Eyez »




For their third album, the Quebec quintet formed in Saint-Eli-de-Caxton in 2008 plays in their own way songs that characterize New Orleans and the African-American culture. Misses Satchmo remain firmly rooted in the jazz style of the 1930s. The band offers standards like "It Ain't Necessarily So", the soft "Why Don't You Do Right", the entertaining "Ol Man Mose", "Jonah and the Whale", and the medley "My Babe / Muddy Water". They manage to interpret better than anyone else this essential music of another era.



½

The Irish new wave band returns with their third album, the first since Beacon in 2012. Two Door Cinema Club have a little more dancing tangent on Gameshow with synth pop and several disco songs. Scissor Sisters and the Bee Gees can come to mind on tracks like "Bad Decisions" and "Fever". If at first this new direction may be disturbing for the fans of the first hour, they quickly manage to convince us that this is a nice evolution for the band that keeps looking forward despite influences from the past. Gameshow is much more energetic than the last one and that's good like that. But above all, the trio manages to offer us new compositions of very high quality. This results certainly in their most accessible album, but also the most complete and successful to date. To discover!
Music Videos: « Are We Ready? (Wreck) » - « Bad Decisions »



½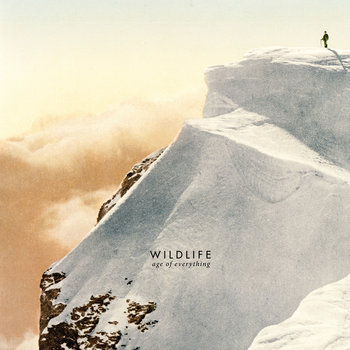 Wildlife

– Age of Everything
Wildlife is a Toronto quintet that has existed for 10 years and offers an indie rock sound to strong pop trend, a custom music for radio. Alternative rock influences can be detected and even punk rock in their rhythm section and guitars, but the group remains primarily a pop rock band with memorable melodies. With this new record, Wildlife remain well of their time with a modern sound, music of their generation.




october 7-13:
Gringo Star – The Sides and in Between
Influenced by the British bands from the 1960s, the Atlanta group releases first of all a good contemporary garage rock sound. The Hives and The Vaccines therefore come to mind as well as The Kinks, The Animals, The Zombies and The Beatles. First known as A Fir Ju Well, they finally adopted the name Gringo Star as a nod to the famous Fab Four drummer, Ringo. On this fourth album, the band goes deeply into guitar distortion from another era, while maintaining effective melodies, often memorable. They skillfully blend references to the past with a more modern alternative sound. Otherwise, it sometimes seems to have some dichotomy between their love for the British Invasion of the 1960s and their desire to offer something new for a new generation of fans. The result is therefore sometimes risky and leaves us somewhat stunned.


½


For this EP, the Brazilian offers a collection of four songs in English, Spanish, Portuguese and French that run somehow her personal history. It is only with her cello that she introduces us to works of Beirut, Violeta Parra, Lupicinio Rodrigues, as well as Jacques Brel's "Les vieux". The songwriter and performer of great talent likes to cover songs of others occasionally. She gets pleasure out of Cantando with songs that marked her youth. It is only a pity that the CD lasts less than 13 minutes.



½


Toronto's Barbra Lica is a rising star of the Canadian jazz scene. With this third album, she definitely makes her entry among the greats. She managed to charm us from the opening track, "Coffee Shop", and her beautiful voice carries us like a ray of sunshine to her attractive cover of the Cardigans' "Lovefool". The singer-songwriter hooks immediately a smile to our face with her optimistic attitude that exudes joy of life. Her jazz pop songs have all these irresistible melodies that make us want to sing along with the singer before she becomes our best friend. Here is the ultimate refreshing album!



½

october 1-6:
For this new album, the former participant to Québec's Star Académie from New Brunswick has decided to sing some of her favorite songs from the 1960s and 1970s in English. The Acadian revisits these great hits in a rather sweet pop style with a country flavor. The album starts strongly with the excellent performance of Amanda McBroom's "The Rose", popularized by Bette Midler in 1979. Other highlights of the record come to us with John Denver's "Leaving on a Jet Plane", Gordon Lightfoot's "If You Could Read My Mind", Fleetwood Mac's "Don't Stop", the excellent "Angel of the Morning" made popular by Carrie Rodriguez, and the dynamic title track from Mary Hopkin to conclude the CD. Most of the songs are perfect for her and she sings them with her beautiful voice and a disarming sweetness. In fact, she managed to appropriate these songs we already knew very well for most. A great surprise!



½

After 20 years of existence, the American rock band seems to be more patriotic than ever with American Band. However, the first group that comes to mind when listening to "Ramon Casiano" is Tragically Hip, a Canadian band... I must say that external references have always been numerous with Drive-By Truckers who seem to get inspiration from about anyone. Meanwhile, many US critics talk about American Band as perhaps their best album to date. Well, there are many strong songs, political and effective, but creativity is far from the top. Although even if the band never denounced American politics and society like this, it remains that musically, they offer us a sound heard more than once before. R.E.M., CCR and Lynyrd Skynyrd can come to mind, with a trace of U2 in the moments that move away a little from Southern United States, shaping the sound of this group rooted in American culture. Their fans will surely love, although only their positions seem to get the band elsewhere.




Matt Holubowski stood out with his unique style during his participation in Québec's The Voice. Indeed, a folk sound and a singular voice made him immediately a different talent in the contest. Shortly after, he was already filling venues everywhere and was developing a little more each day his already unique style, centered on his acoustic guitar and his voice. Solitudes is his first full-length album on which he can finally unleash his talent. There are 11 songs mostly in English, but also French ones. If expectations were already high towards him, we can say that he perfectly fulfills its mandate since he has a refined and smart album that corresponds very well to the height of his talent. As so well suggested by its title, Solitudes is an album to listen to by yourself, putting all your attention to it. An excellent album!



½

For his new album, Canadian Daniel Lanois teamed up with Rocco DeLuca to offer a totally experimental instrumental recording on which lap steel guitar is honored. Goodbye To Language is an atmospheric album that is much closer to his work with Brian Eno in the 1980s than his folk recordings of recent years. The arrangements and effects are subtle but numerous, and include several musical layers that make us doubly appreciate the work of Lanois as producer. This is an album that quickly creates hallucinations in addition to hypnotize us every time. With this new record, Daniel Lanois proposes avant-garde unique music, certainly his best work since Shine in 2003. But, an open mind and patience are needed to successfully adhere completely to his proposal.



½

Lisa Leblanc – Why You Wanna Leave, Runaway Queen?
After an EP in English in 2014 that allowed her to establish herself a little more in English Canada, Lisa Leblanc is back but this time with a 12-track full-length album. Mainly in English, Why You Wanna Leave, Runaway Queen? also offers some moments in French, including the excellent "Ti-gars". On this album, the folk rock singer ventures a little more in rock and blues territories with some frankly memorable songs ("Could You Wait 'Til I've Had My Coffee?", "City Slickers and Country Boys"). She also makes a surprising and highly interesting cover of Motörhead's "Ace of Spades". With this album, the New Brunswicker takes more than ever a spot on the Canadian music scene, on top of the folk and blues rock scene.



½

Five years after the success of What We Saw from the Cheap Seats, Regina Spektor is back with Remember Us to Life. She offers her songs mostly piano and voice with great softness and perfect phrasing. Otherwise, one can also hear full orchestrations for often theatrical pop music, more interesting than the ballads. She even explores hip hop with "Small Bill$". Her highly theatrical trend can sometimes annoy and we can imagine her easily on a Broadway stage. Remember Us to Life appears somewhat uneven, despite great times. She still remains anyway an artist with an original style.
Sire
/
Warner




Eric Clapton – Live in San Diego (with Special Guest JJ Cale) (2 CD)
Eric Clapton and JJ Cale collaborated for the album The Road to Escondido in 2006, but never promoted it on stage since Cale had an aversion about touring. He did appear on stage for one concert only for five songs on March 15, 2007 at iPayOne Center in San Diego. These five tracks form the heart of this double live album, released three years after the death of Cale. The first CD starts with no less than five Derek & the Dominos songs, including "Little Wing", the Jimi Hendrix cover. Subsequently, Cale got on stage with "Anyway the Wind Blows" and "After Midnight". Their collaboration of five tracks is completed at the beginning of the second CD with the classic "Cocaine". You can feel the joy that have had the two friends getting back together to play music. After getting alone with his musicians for pure blues, Clapton concluded the set of nearly two hours with the inevitable "Wonderful Tonight", "Layla" and "Crossroads". Less focused on his hits than some other of his live releases, Live in San Diego offers a rather unique concert where the guitar and friendship occupy the center of attention. A great tribute to the late JJ Cale!
Reprise / Warner



½

Philip Sayce – Scorched Earth, Volume 1
Following his Canadian debut, Influence, issued in 2015, the Torontonian comes back right away with a live album. Recorded at the Silver Dollar Room in Toronto on April 14, 2016, Scorched Earth contains seven tracks including several that are stretching for a total of nearly 40 minutes. In this live context where the jam and guitar dominate, Sayce is reminding more than ever his idol, Jimi Hendrix, even if Stevie Ray Vaughan never seems far away either. This live recording certainly can make us discover all the musical talent of Philip Sayce, without artifice.



½

Following the disappointing Britney Jean in 2013, Britney has felt the need to give a boost to her career. First a residency show in Las Vegas and now back on record with Glory. She presents a modern pop sound with influences of hip hop, R&B and electro, while remaining always danceable. One can easily make comparisons with Justin Bieber on several occasions, but Britney does not deny what she did before, especially on the Blackout and Femme Fatale albums, her two most interesting of the last 10 years. The pace is a little slower than the average of her records, but you can still hear some energetic tracks on which she doesn't take it too seriously, as "Clumsy" and "Do You Wanna Come Over?" for example. So there are several interesting elements on Glory which has enough contemporary hits to bring back the blonde singer to top 40. A beautiful blend of maturity and madness! (September 2016 Featured Review)
Music Video: « Make Me… » (feat. G-Eazy)




DJ and producer Kevin Louis Célestin (aka Kaytranada) was born in Haiti but raised in Montreal. On this first album, he offers a mix of electronic music tending to house, contemporary R&B and hip hop. He is surrounded by collaborators throughout the CD while he only signs four songs alone among the 15 offered. His solo exploration includes a return to 1980's R&B, but he remains generally really of his time, working with full modern technologies. Merges with BadBadNotGood and Karriem Riggins allow to discover an instrumental smooth side, at the limits of trip hop. The mixture of singers and rappers, which may seem unsettling at first, is proving to be rewarding in the end. A highlight of the record comes to us towards the end with the excellent collaboration with the Montrealer Shay Lia for "Leave Me Alone". 99.9% is an album of one hour that remains pleasant to listen to from beginning to end. (September 2016 Featured New Artist)
Music Video: « Glowed Up »



½

The Connecticut native Nick Fradiani became an instant celebrity when he won the 14th edition of American Idol. He now releases his first album with pop melodies also including some rock sounds. Fradiani collaborated in the writing of 11 of the 12 songs offered and he proves to be quite a talented author. Unfortunately, despite a rather light pop style, it has few tracks really standing out of the whole, so he does not have many potential hits. The hits "Beautiful Life" and "Get You Home" thus represent the most remarkable songs of the album. The artist certainly has good qualities, but he will need help in writing effective songs. (September 2016)
Music Videos: « Beautiful Life » - « Get You Home »


½

With their third album, the quintet from Los Angeles continue their journey in a pop rock sound that has all it takes to please radio stations. The record was again produced by drummer Ryan Rabin (son of Yes' Trevor Rabin), even if Phil Ek (Band of Horses, The Shins) also participated for a few songs. The band seems to have had a good shot of maturity during their tour of the recent years. The result is that Big Mess proves to be more solid and consistent than their previous ones, as if Grouplove had finally really adhered to their own style, which is somewhere between MGMT, Fun and Katy Perry. But above all, what we discover quickly while listening to Big Mess is the pleasure and joy of living that emerge. It's a smart album of high quality, offering in addition great entertainment. So this is the best of both worlds! (September 2016)
Music Video: « Welcome to Your Life »



½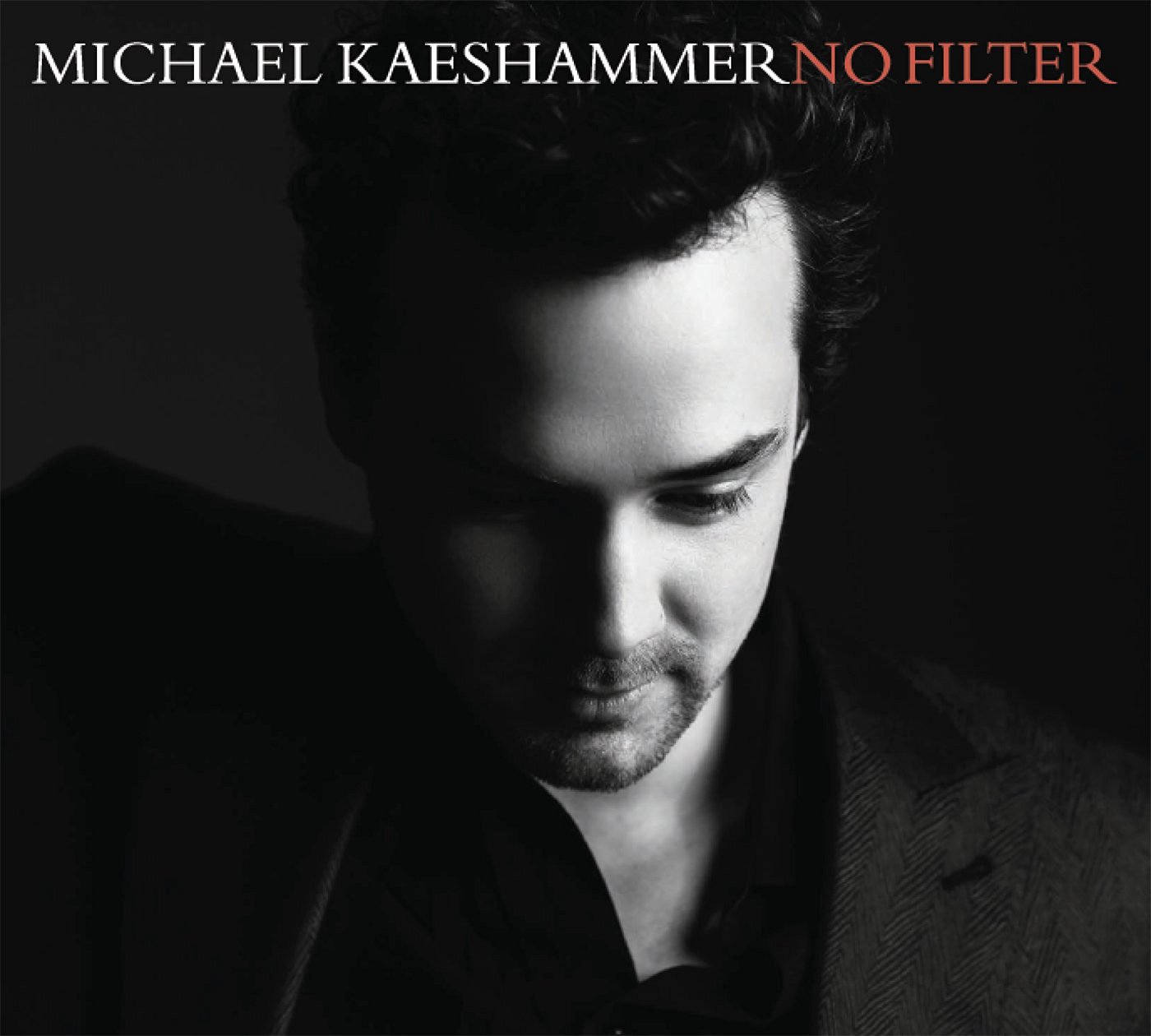 No Filter is the 11th album by the Canadian virtuoso pianist and singer. There is a mix of original songs and instrumental pieces, always in his own style. He remains indeed difficult to categorize, flirting with jazz, pop music and classic songs. His varied influences are the foundation of this musical eclecticism. Produced by Kaeshammer himself, the album was recorded live in the studio in just two days in Toronto. The first single, "Everybody Catches Sometime Love", was written with James Bryan of the Philosopher Kings, and you can hear Randy Bachman on guitar. Kaeshammer seems to discover himself as lyricist on No Filter, admitting that the lyrics usually come before the music. After 20 years of career, the artist born in Germany seems more comfortable than ever in this musical style he made evolve. (September 2016)




The specialist of musicals, who also lent her voice to Elsa in the Disney success Frozen, returns with her fifth album of original songs. She offers again highly polished adult pop music in which it is her voice that occupies all the space instead of average and often uninteresting music. We still find a few electronic elements, and occasional guitar, but nothing to dominate the voice of the singer who takes on the center stage, as in a blockbuster Broadway production. In fact, it lacks only the visual to believe in such a show. Still, one can feel that Idina perhaps has her most personal album to date. Otherwise, the lack of detachment from the scene that she was born on is still more than evident. It is an album for those who followed her for a long time or who have fallen under her spell on stage. (September 2016)


½

The prolific band from Texas already release their eighth studio album in 16 years. Getting inspiration from the death of his grandfather, Will Sheff seems rather to offer a solo album instead of an Okkervil River record. Jazz, orchestral and even avant-garde instrumentations create a special atmosphere on the CD, which still retains some elements of indie rock, but largely hidden throughout. Melancholy remains for the 57 minutes of this CD, which takes a little too maudlin trends at times. The fans of the first hour may regret the most energetic style that had catch them. Sheff probably needed to do this record to evacuate all his sadness, but Away will certainly not mark the history of the group, despite good times. (September 2016)




The folk and indie rock singer already has her fourth album. Less acoustic than her previous records, My Woman offers a broader palette with distorted guitars and even electronics. Recorded live in the studio in Los Angeles, the CD offers a rather raw and unusual energy. Through a majority of rock songs, Angel offers us more varied moments like jazz rock ("Those Were the Days") and even a piano solo at the end with "Pops". Besides leaving aside her acoustic folk sound, there is also country that completely disappears from My Woman. Otherwise, it is a highly interesting turn for this complete artist with boundless talent. While fans of the first hour may wince, Angel Olsen releases possibly her best album to date, the most complete and entertaining album. (September 2016)



½

Piano Cameleons is a Montreal piano duo formed of Torontonian John Roney and versatile Matt Herskowitz. On this album, the duo confronts their piano virtuosity in fusing jazz and classical music. They perform works by Chopin, Bach, Schumann, Rachmaninoff, Gershwin and even Brubeck. They can also be heard with the great Oliver Jones for Christian Petzold's "Minuet in G major". These peerless improvisers manage to perfectly mix jazz standards with immortal pieces from the classical repertoire. A great confrontation! (September 2016)



½

The singer and songwriter from Toronto was uprooted for his new album moving to the east, to the country. Inspired by the beauty and serenity of his new rural environment, he composed his seventh album on his way to Halifax, Nova Scotia where he recorded, for the first time outside of Toronto. It contains a little less the touches of country that characterized him until then, except maybe a little tinged country pop music on "The Old Oak" and "Blue Jeans". Rutledge mainly explores new styles, even incorporating elements of gospel ("The Great Ascension") to his introspective rock sound. His voice always remains cozy, to the service of the lyrics, and perhaps EAST turns out to be his most accomplished album to date. A very good record, very pleasant to listen to and to taste slowly! (September 2016)



½

Following the unexpected success of the first Zomba Prison Project album in 2015, Ian Brennan and his wife, Italian filmmaker and photographer Marilena Delli, returned to the maximum security prison of Malawi to record 14 songs included on I Will Not Stop Singing. It is once again prisoners and prison officers who are honored with several extremely touching songs, starting with "I Will Not Return to Prison", sounding like a hymn. Agnes Chiwisa also offers exceptional performances, while Elias Chimenya, a lifer, is bloodcurdling with "Sister, Take Good Care of Your Husband". "I Will Never Stop Grieving for You, My Wife" was born from a writing workshop led by Brennan on his last day recording in prison. It explores the emotions of the composer following the death of his wife and mother of his four children. It's another moment of great emotion for a record that takes us in a particular atmosphere! (September 2016)




After several monster hits by Jason Derulo, Warner decided to assemble them on Platinum Hits. Among the 12 tracks, only "Don't Wanna Go Home" and the new song "Kiss the Sky" are not platinum hits. With a CD counting only 41 minutes, it is a rather succinct compilation that is offered to us. It still includes hits from 2009 to 2015, including "Whatcha Say", "Talk Dirty", "Wiggle" and "Want To Want Me". Without being an ultimate collection, Platinum Hits demonstrates nevertheless the importance Derulo has had on the pop scene during the first half of the 2010s. (September 2016)
Music Videos: « Whatcha Say » - « Talk Dirty » - « Wiggle » - « Want To Want Me » - « Kiss the Sky »



½

Compass
Compass is an ambitious project by two renowned Mexican DJs: Camilo Lara (Mexican Institute of Sound) and Toy Selectah (Control Machete, Mad Decent). The 13 songs of the album include about one hundred collaborators from anywhere around the world. They especially have a unique mix of genres, making it a quite global album. There is a base of Latin music, but also electronic, hip hop, pop and different rhythms of the world. This eclectic mix is a particularly suitable amalgam on a danceable background proving that music has no boundaries. (September 2016)



½

Suicide Squad: The Album
For the soundtrack of the Suicide Squad movie were assembled various artists from contemporary rap to classic rock. It is therefore particularly varied 14 tracks that are offered with transitions that can often seem bizarre. You can hear a majority of original songs by artists such as Twenty One Pilots, Wiz Khalifa, Skrillex, Mark Ronson, Lil Wayne, Imagine Dragons, Kevin Gates, Rick Ross, etc. One can also rediscover classics by Eminem ("Without Me"), Creedence Clearwater Revival ("Fortunate Son") and War ("Slippin' Into Darkness"), plus a cover of "Bohemian Rhapsody" by Panic! At the Disco. One of the good moments of the CD, and that is also perfect within the film, comes with the excellent "Medieval Warfare" by Grimes. The CD ends with a cover of the Bee Gees' "I Started a Joke" by ConfidentialMX with Becky Hanson. Despite good times, the whole rather proves to be unequal and remains most of all effective in the context of the film. (September 2016)


½

Four years after the excellent Dead Silence, the Canadian band is back with their fifth album. Afraid of Heights is possibly their most varied record to date, exploring different styles and including piano, synthesizers and acoustic guitar. This is the first album without drummer Aaron Solowoniuk forced to stand due to multiple sclerosis. He was replaced by Jordan Hastings (Alexisonfire). Guitarist Ian D'Sa made a monumental work in the production of the record while Billy Talent sounds better than ever. The band reminds us Metallica's "The Unforgiven" with "Rabbit Down the Hole" while it's Muse that comes to mind with "Horses & Chariots". The group takes position in "This Is Our War", which further expands a little more their palette. Otherwise, the centerpiece of the album remains the title track, which is found as a reprise at the end of the CD. With Afraid of Heights, Billy Talent demonstrate the full range of their talents, both as composers and as musicians. This therefore results in a complete album on which each song has interesting elements, which thereby makes us want to listen to it until the end. A very good record! (August 2016 Featured Review)
Music Video: « Afraid of Heights »



½

Jamie Kilstein managed to become known as a standup comic, but now it's as the leader of an alternative rock band that he is getting discovered. Effective on guitar, it's mostly as a singer that stands out Kilstein with lyrics vigorously denouncing injustices such as homophobia, sexism, racism, irresponsible parents, economic injustices, etc. In several songs he is speaking to deliver his corrosive lyrics, more as a rapper/poet than as a humorist set to music. Otherwise, the best texts and music assemblies come when he truly sings, is a little less sharp and is not necessarily addressing to an audience supporting his ideas. Because it must be said: if you are not of the same opinion as Kilstein, you are likely to have a very long time! Same thing if cursing is bothering you... This is a good album for those who like artists who stand for their ideas with an energetic and interesting indie rock sound. But it is mainly for Jamie Kilstein to communicate his messages in another way than alone on a stage behind a microphone making the crowd laugh at all costs. (August 2016 Featured New Artist)
Music Video: « Fuck the NRA »




On his new album, pianist Nicholas Angelich plays three works by Liszt, Schumann and Chopin that were dedicated to one of the other two. First, we find Liszt's "Sonata in B minor" dedicated to Robert Schumann. Then it was the turn of Schumann to dedicate "Kreisleriana, Op. 16" to Frédéric Chopin. Finally, Chopin dedicated his "Études, Op. 10, nos 10 & 12" to Franz Liszt. With this 78-minute album Angelich pays a great tribute to these three pianists and composers born 18 months apart, which vowed admiration and mutual respect. (August 2016)





Banks & Steelz – Anything But Words
Here is a side project by Paul Banks (Interpol) and RZA (Wu-Tang Clan). The duo introduces a mixture of new wave, indie rock and rap. One can certainly compare them to Gorillaz and the Beastie Boys. The album includes collaborations with Kool Keith, Method Man, Masta Killa, Ghostface Killah and Florence Welch (Florence + The Machine). They managed to give us a greatly varied and dynamic album that will seduce many by its energy. In fact, it seems that both artists stood in the presence of each other to become an indestructible force, as if they were made to play together. After an energetic and entertaining first half, the duo slowed the pace to take a trip hop path, equally interesting. This is a very good album that offer these two talented artists. (August 2016)



½

Six years after Emotion & Commotion, the legendary guitarist is back with a new album of original music. Jeff Beck uses this time a different path with the help of singer Rosie Bones and guitarist Carmen Vandenberg. He presents sometimes a heavy rock sound with blues and funky trends. He explores fairly and the two collaborators bring a fresh perspective to this album that blends the past with more contemporary music. Several interesting elements furnish Loud Hailer, allowing Jeff Beck to remain on the page despite 50 years of career. (August 2016)



½

Blind Pilot is an indie rock band that was formed in Portland in the mid-2000s. They release their third album, five years after the one that made them known, the excellent We Are the Tide. They still offer an indie album to folk trend, but with little less pop elements, in spite of very good melodies. The group varies between electric and acoustic, with some rich arrangements that recall that Blind Pilot are six musicians. The layers of guitars, electro elements, trumpets and even a vibraphone add to the richness of the record that manages to capture attention quickly, in addition to retaining the interest until the end. It is still a very good album that offer Blind Pilot. (August 2016)



½

After a long period of uncertainty, the guys from Blink-182 finally release their seventh album, only their second in 13 years. They seem to have regained their form of the good old days because they offer us an energetic and inspired pop punk sound. It must be said that we have here a third incarnation of the band with the addition of guitarist Matt Skiba (Alkaline Trio), replacing founding member Tom DeLonge. So it's a fresh breeze blowing on Blink-182 and it restores at the same time some of their youth and teenage recklessness. Skiba was able to skillfully integrate the group and we still find the riffs and other Blink characteristic elements. In addition, the group gives us 16 tracks in less than 43 minutes, so they are short and effective songs that can be heard on California. Producer John Feldmann (Goldfinger) has kept the group in an excellent focus for a record with a great guideline, worthy of their best years. The energy is finally back in Blink-182, 15 years after soaring! (August 2016)
Music Video: « Bored To Death »



½

Dinosaur Jr. – Give a Glimpse of What Yer Not
After 33 years of existence, the American alternative rock band possibly presents its most original album in 25 years. Give a Glimpse of What Yer Not stands out because of its boundless creativity, alternative music reminiscent of their best years, with a touch of Hüsker Dü and the Goo Goo Dolls in their early days, not to mention grunge and garage folk. No surprise really, Dinosaur Jr. managed to prove that they still have a communicative melodic sense. J. Mascis and Lou Barlow offer some of the best songs from the Dinosaur Jr. repertoire, going several years back, well before their comeback in 2007. (August 2016)



½

The Earls of Leicester – Rattle & Roar
Formed in Nashville in 2013 by dobro master Jerry Douglas, The Earls of Leicester is a tribute to Lester Flatt and Earl Scruggs of the band The Foggy Mountain Boys. They have a second album with 17 tracks of the Flatt and Scruggs directory. Faithful to the original songs, The Earls of Leicester are unfortunately not able to carry this classic bluegrass music to another level. However, the production of high quality by Douglas manages to give some luster to Rattle & Roar which we did not find on their first record. The group thus managed to evolve in a big way, while remaining true to those bluegrass classics. (August 2016)




Irish Lisa Hannigan was first known for her work alongside Damien Rice. After being informed their professional relationship was over in 2007, she began assembling her own folk pop songs. She comes to us now with her third album, At Swim. Produced by Aaron Dessner (The National), the album presents introspective music with very good pop melodies, despite a strong indie trend. Uninspired, Lisa had to travel for the writing of this new album. The result is particularly interesting when the 11 tracks are linked together beautifully. So this is certainly her strongest album to date. (August 2016)
Hoop / ATO



½

The prodigious pianist and excellent pop rock singer from Winnipeg is back with her sixth career album, her first studio recording in seven years. She offers a new adult pop sound with elements of rock and beautiful arrangements. The melodies remain highly effective and Chantal delivers these melodies with a powerful voice. Unfortunately, with only 10 tracks totaling just over 35 minutes, Hard Sail seems incomplete. It still offers good times. (August 2016)
Music Video: « Into Me »
Hummingburd / Warner




The post-grunge quartet from Memphis now based in Nashville was installed for 20 years and presents its tenth album. The Christian band still has a powerful rock sound with a positive message of hope. Musically, it is a major album that has everything to appeal to a broad audience including fans of Nickelback. At times they can remind Muse, but some other times quite aggressive lead us almost at the feet of Slipknot. The group even managed to get a glance at the cover of "Blue Monday" by Orgy on "Burn It Down". The arena anthems are legion on Unleashed which will easily translate on stage with boundless energy. This is certainly the best album of Skillet in 10 years, since Comatose. (August 2016)
Music Video: « Feel Invincible »



½

Switchfoot – Where the Light Shines Through
The prolific band from San Diego already issue their 10th album in 20 years of career. They show the different sounds explored throughout their careers for a varied album that will surely join a wide audience. There is a bit of the pop punk of their debut, blockbuster rock of the early 2000s, new wave inspired of the 1980s and electro. Moments a little more pop will certainly not miss to catch attention, as in the first danceable single, "Float". Dance rock also returns at different times of the CD, especially with "If the House Burns Down Tonight" and "Healer of Souls". Switchfoot succeed in addition to surprise us with a foray into the world of hip hop: the bluesy "Bull in a China Shop" and "Looking for America" ​​with rapper Lecrae. The album will perhaps seem too varied, with a guideline a bit fuzzy, but we hear enough quality compositions for wanting to listen to the entire CD repeatedly. This is the best Switchfoot album since The Beautiful Letdown released in 2003. (August 2016)
Music Video: « Float »



½

Steven Tyler – We're All Somebody from Somewhere
At 68 years old, the leader of Aerosmith strangely releases his first solo album. He traveled to Nashville to record a rock album, but tending to country. There are many pop ballads, always with a touch of country in the background. Tyler managed to find a guideline that suits him well, but unfortunately it is not all the songs that are newsworthy. Actually, the most interesting ones remain those that compare a little more to the rock 'n' roll of Aerosmith. The album concludes with two fairly useless covers: "Janie's Got a Gun" (of Aerosmith) and "Piece of my Heart" (with The Loving Mary Band). (August 2016)
Dot / Big Machine / Universal




Union Duke is a folk indie quintet from Toronto. They issue their third album with Golden Days, an excellent blend of energetic songs with some more introspective passages (the ballad "Right For Me" for example). They use both the banjo and the violin to add to the acoustic guitars and create a rich and varied sound. In their most energetic and rock times they can certainly recall the Barenaked Ladies. But overall, the group remains more acoustic, so more folk. (August 2016)





The Californian indie band release their third album with Home of the Strange. Young the Giant seem genuinely to find themselves this time with music with sophisticated arrangements and irresistible funky rhythms. For the occasion, they worked with producers Jeff Bhasker (Kanye West, Bruno Mars, Mark Ronson) and Alex Salibian (Elle King, Mikky Ekko). Their pop trend brings them into the territory of OneRepublic, while retaining a little something of Coldplay. But above all, the group manages to offer us various musical ideas which keep our interest until the end, despite a much more corporate direction. With this new album, Young the Giant seem to succeed finally settle into a niche of their own. Home of the Strange therefore easily distinguishes from the previous ones to become the iconic album for the band. (August 2016)
Music Video: « Something To Believe In »



½

For their 11th album, the Red Hot Chili Peppers have decided for the first time in years not to work with producer Rick Rubin. It's rather Brian Burton (aka Danger Mouse) who takes that responsibility. The band gains maturity and offers an album full of nuances with soul and funk influences of the 1970s. Several songs offer some sweetness that is very pleasing to the ear and the whole follows a great guideline. Subtle influences of disco (the title song) or electro ("Go Robot") prove their versatility and still show creative abilities. We can also hear influences of The Beatles ("The Longest Wave", "Feasting on the Flowers"). While we recognize the style of the Red Hot Chili Peppers, they managed just enough to surprise us. Note a huge collaboration with Elton John playing piano in "Sick Love". With The Getaway, the Red Hot Chili Peppers return to their place among the largest bands in the world. (July 2016 Featured Review)
Music Video: « Dark Necessities »



½

Kaleo is an Icelandic band that was formed four years ago. On this first album, they offer an indie rock sound with influences of blues and folk. From the opening track, "No Good" (heard in promotion for the Vinyl series on HBO), we think about the garage blues sound of The Black Keys. But the group then slows down the pace for the excellent "Way Down We Go". The album produced by Jacquire King (Kings of Leon, City and Colour) has this nice mix of ballads sometimes folk and more energetic riffs throughout the 10 songs totaling 42 minutes. This is an excellent first record the quartet is offering us, a highly addictive CD and varied enough to keep our interest until the end. (July 2016 Featured New Artist)
Music Videos: « All the Pretty Girls » - « No Good » - « Way Down We Go »



½

Ana Alcaide – Leyenda: World Music Inspired by Feminine Legends
Ana Alcaide is a Spanish songwriter and performer. On this album, she was inspired by mythology and feminine legends from Spain, Europe and elsewhere in the world. She plays her favorite instrument, the Swedish nyckelharpa, that she accompanies with voices, flute and singing birds. The result is unique world music with influences of folk, jazz and classical. A beautiful tribute to women in general! (July 2016)




BadBadNotGood is a Toronto band founded in 2010. They first came forward with their jazz versions of hip hop songs. They now have a fusion of jazz, electro, funk and R&B. After working with Ghostface Killah last year for the album Sour Soul, the group returns with their fourth album on their own. They now welcome full-time saxophonist Leland Whitty as the fourth member and are changing at the same time their sound. This is especially electro that takes up more space and you can also hear some little more sustained rhythms. Also, many guest vocalists add a new color to the music of BadBadNotGood. Although jazz remains at the forefront, the album features an eclectic mix of styles that remains pleasant to listen to. (July 2016)



½

Trumpeter Alison Balsom explores a mix of classical and baroque since the early 2000s. Recently, she tries to discover especially contemporary French songs. With her longtime collaborator, pianist Tom Poster, she presents pieces by contemporary artists including George Enescu, Paul Hindemith and Leonard Bernstein, in addition to Maurice Ravel and George Gershwin. The Balsom / Post duo just seems in perfect fusion as the whole seems inseparable. This is certainly an excellent album! (July 2016)
Parlophone / Warner / SIX



½

Dexys – Let the Record Show: Dexys Do Irish and Country Soul
The Dexys Midnight Runners had their heyday in the 1980s thanks to their ability to skillfully combine rock, new wave, soul and Irish folk. In 2012, singer Kevin Rowland was back with a new version of the band simply named Dexys. On this second album by his new band, Rowland plays classic Irish folk, but also more pieces by known artists as Bee Gees' "To Love Somebody", Rod Stewart's "You Wear It Well", Johnny Cash's "40 Shades of Green", LeAnn Rimes' "How Do I Live" and Joni Mitchell's "Both Sides Now". The result is a good mix of soul and folk, as only the Dexys can offer. (July 2016)




Four years after Gratitude, the Canadian jazz singer and double bassist returns with her third album in a trio with experienced pianist Harold Mabern (80 years old) and legendary drummer Joe Farnsworth. In addition to her favorite instrument, Brandi begins on cello in "When The Mood is Right". The entire Blue Canvas proves to be quite varied, in moods, tempos and atmospheres. Among the highlights of the album there are their interpretation of Clifford Brown's rhapsody "Daahoud", and Mabern's "Beehive". The album concludes 45 minutes later with the cool cover of Ann Ronell's "Willow Weep For Me". This is again an excellent record Brandi Disterheft offers us with Blue Canvas, an album that certainly does not have a lack of virtuosity. (July 2016)



½

Mike Doughty – Haughty Melodic (2005) (2016 Re-Issue)
Five years after the split of Soul Coughing, Mike Doughty had his first solo album with a group of musicians with Haughty Melodic. The guitar is particularly present and for the bass, he preferred an acoustic bass. Just like its title, the melodies are very effective, making it certainly one of his most accessible albums. Eleven years after its original release, this is a CD reissue with two bonus tracks: "I'm Still Drinking In My Dreams" and a demo version by Dan Wilson of "All the Time". Haughty Melodic remains today the best album to discover Mike Doughty in solo, since he was at his best. (July 2016)



½

Garbage – Strange Little Birds
Strange Little Birds is the sixth album from Shirley Manson and her band, and it represents a milestone in the career of Garbage, following their return in 2012. We find again the sound that made them famous in the 1990s, but they manage to go a little further with captivating atmospheres on many occasions. Shirley sings better than ever, and even if she deals with sociological or personal problems, she captures us to the point of forgetting the themes. Despite the recognition of the past genre, Garbage managed to keep us in an atmosphere of the 2010s with a sound that remains generally well contemporary. In fact, Strange Little Birds is so pleasant to listen to that going back in time, we realize that this is perhaps their best album since their self-titled debut in 1995, the same one that propelled them as superstars. (July 2016)
Music Video: « Empty »



½

Le groupe métal français présente son sixième album en 20 ans de carrière. Ils laissent finalement tomber le death metal pour plutôt se concentrer sur un métal plus mélodique avec des chansons courtes et accessibles. Ils se rapprochent en fait du métal alternatif en de nombreuses occasions, malgré quelques moments toujours aussi extrêmes comme dans la 3e piste par exemple, « The Cell ». Un album plus simple pour Gojira conserve tout de même son lot de complexités et de pièces progressives. Certains journalistes parlent de Magma comme du Black Album de Metallica. La comparaison est facile et assez juste, mais n'a rien de honteux, puisqu'il s'agit peut-être de l'album qui leur permettra enfin de rejoindre un auditoire plus large, hors des inconditionnels de métal. Un très bon disque! (July 2016)
Vidéoclips : « Stranded » - « Silvera » - « Low Lands »



½

Reuben Hollebon is a British songwriter and performer. Until now, he mostly worked as sound engineer for artists like Nitin Sawhney and Courtney Barnett, as well as with the London Symphony Orchestra. He releases his first album on which he offers alternative folk rock music. With the integration of an organ and a piano, his sound sometimes takes a different direction becoming hypnotic background music, among others in "Fields, For Fields". Terminal Nostalgia can be quite difficult to approach at first, but it has several interesting elements if we manage to avoid going into a deep sleep... (July 2016)
Bright Antenna / ADA




Jadea Kelly candidly admits that this third album was her most difficult to create, by its dark background of infidelity and heartbreak. Despite the hard process that Jadea had passed, Love & Lust shines with honesty, intensity and emotion. In fact, the Ontario artist seems to have reached the pinnacle of her career as a songwriter. She has a nice mix of folk and contemporary indie pop, as an amalgam of Patsy Cline and Feist. Here is an album to discover! (July 2016)



½

Two years after Love Letters, Joe Mount and his band are back with Summer 08. True to its title, the album looks back on the summer of 2008, right after the release of the Nights Out album. This is a happy album with lots of disco and funk rhythms. The set is pleasant to listen to with Mount managing to remain still as creative. Note the presence of Robyn on the song "Hang With Out to Dry", a more than interesting addition to this beautiful album by the English group. (July 2016)
Music Videos: « Old Skool » - « Night Owl »



½

Japanese singer Mitski Miyawaki is now based in Brooklyn, New York and is making her debut on the American independent label Dead Oceans after three other albums. She offers an alternative rock sound with some punk injections and an attitude that recalls Patti Smith. Her lyrics are often hard and depict the ups and downs of her generation. They come with a powerful and bewitching voice that can be downright impressive in the bass. Sometimes scratchy guitar riffs accompany in a beautiful way the voice of this young artist with a remarkable talent. The set of 11 tracks totaling only 31 minutes shows you the full extent of that talent with a nice mix of rock songs and power ballads. Puberty 2 is a beautiful album that is only lacking one or two outstanding tracks to make a historical record. (July 2016)
Music Videos: « Your Best American Girl » - « Happy »



½

The English experimental band returns with a new album that pushes back a few boundaries. Moulettes have a highly exploratory alternative rock sound with elements of electro and progressive folk, so a perfect mix of genres! Otherwise, we must certainly get used to their somewhat disjointed style that goes in several directions. After a few songs, one comes to understand their guidelines and then we can truly appreciate. Preternatural is an album that will be most effective in the context of background music, during a dinner with friends for example. But, to listen to it carefully will make you discover some rather interesting parts. (July 2016)
Craft Pop / Pipe & Hat / Fontana North




With their sixth album, Needtobreathe tackle head-on commercial music with custom made songs for pop radios. More than ever they make us think of Kings of Leon and OneRepublic with totally unforgettable pop melodies. Even the voice of Bear Rinehart is perfectly comparable to that of Caleb Followill of Kings of Leon. That said, Needtobreathe still manage to keep their own personality, to make sure not losing their loyal fans. Hard Love will only make them reach a broader audience and potentially win radio airplay. This is their most accessible album to date, but it also has several high quality songs for a very efficient record in the end. (July 2016)
Music Video: « Happiness »



½

Radiohead – A Moon Shaped Pool
Thom Yorke and his band are back on record, five years after The King of Limbs. Probably unable to agree on a logical order for the 11 tracks of the album, they have simply placed them in alphabetical order. Another oddity from Radiohead that leaves us the choice to listen to it in our favorite order. Also note that some of the songs have been worked for a long time. For example, the band has started to work on "Burn the Witch" in the early 2000s, while "True Love Waits" appeared in concert as far back as 1995. Otherwise, we do not feel at any time that this is an album of rarities or rejected tracks, as if it was just the right time to offer them to the public. A Moon Shaped Pool surprises by its consistency and solidity to the end. Electro sound is still part of the group's music for ambient music that can sometimes seem heavy, but it is never uninteresting. Yorke continues to mesmerize us with his voice over background music of a quality little heard since Kid A. Less experimental than their last recordings, Radiohead still progresses in maturity and depth. (July 2016)





Liz Stringer is an Australian female singer who comes to us with a very good pop rock album. The soul in her low voice also brings a very special feeling. We can as well detect influences of folk, especially in the second half, but the whole is dynamic with a good assembly of rhythmed songs. For her energy, it reminds us especially of the 1980s with a little something of Blondie and the Pretenders. So, it is a satisfying album that can be discovered with All the Bridges. (July 2016)
Roaring Girl / Fontana North / Universal




The Quin sisters are back with a new album, three years after Heartthrob. The more pop direction of that album made some fans to leave, but they were able to find many new fans too. Tegan and Sara continue in the same path with Love You To Death, again demonstrating their huge talent of melodists. Produced once again by Greg Kurstin, the album presents a superb blend of pop rock, new wave and romantic ballads. Their lyrics remain deep and honest, but they reach a larger target than before. With Love You To Death, Tegan and Sara show more than ever that pop music can be both entertaining and intelligent. (July 2016)
Music Videos: « Boyfriend » - « 100x » - « U-Turn »



½

The pianist born in New Orleans died in the fall of 2015, but not without leaving us this tribute to American music. This is producer Joe Henry who completed the album, left unfinished by the death of Allen Toussaint in November 2015 while he was on tour in Madrid. On American Tunes, Toussaint resumes to explore jazz like he did on The Bright Mississippi in 2009. Otherwise, jazz standards count for only a part of the new album which also features versions of his own repertoire and some more contemporary songs. There are two Duke Ellington songs, one of Bill Evans, one of Earl King and Paul Simon's "American Tune" to conclude the CD. Whether unaccompanied at the piano or accompanied by guest singers, Allen Toussaint impresses by his solidity at the piano that gives new life to the songs performed. Note especially the outstanding vocal performance of Rhiannon Giddens for the two Duke Ellington covers, "Rocks In My Bed" and "Come Sunday". (July 2016)



½

Since we know that singer Gord Downie is suffering from brain cancer, fans were hoping for a quick new album from The Tragically Hip. So here is finally Man Machine Poem, four years after their previous album, Now For Plan A. As this is probably their last record, it takes a special significance and we certainly listen to it differently. From the first track, "Man", there is a little more experimental and progressive sound. We are far from the arena rock of their best years, what fans would have liked for this last record. One feels a certain melancholy and many themes obviously revolve around mortality and regret of the past. In this sense, Downie takes a little bit the formula of David Bowie on his latest album, as he staged his own death. Otherwise, it is somewhat less successful in the case of The Tragically Hip. Several songs will seem too long and boring. These are the lyrics that occupy the forefront with melodies that sometimes seem improvised and music serves only as support, without really remarkable riffs. We still find some good moments, but nothing to bring back the Ontario band in rock radios. (July 2016)




The Virginmarys is an English indie rock trio that formed in 2009 and they now issue their third album. They have a well assumed hard rock trend with a particularly dynamic rhythm section and great guitar riffs. A somewhat aggressive attitude in the genre of Billy Talent or garage punk reminiscent of The Hives do not prevent the band to have effective melodies and rhythms custom made for the stage. They are certainly very entertaining to see in concert. Here is a group to listen to with the volume turned up, but watch out for speeding on the road! (July 2016)



½


Custom Search