Note: If you can read French, go to the French page for additional content.
to SEARCH this page
SEPTEMBER 2016
Featured Review: bRITNEY sPEARS Featured New Artist: kAYTRANADA
September 23-29 (more to come):
Idina Menzel - Okkervil River - Justin Rutledge
September 16-22:
Grouplove - Michael Kaeshammer - Piano Cameleons
September 9-15:
Angel Olsen - Zomba Prison Project
September 1-8:
Nick Fradiani - Jason Derulo - Compass - Suicide Squad
Reviews coming up next month:
M.I.A. - Lisa Leblanc - Annie Blanchard
and much more...
archives:

FEATURED REVIEW:
Following the disappointing Britney Jean in 2013, Britney has felt the need to give a boost to her career. First a residency show in Las Vegas and now back on record with Glory. She presents a modern pop sound with influences of hip hop, R&B and electro, while remaining always danceable. One can easily make comparisons with Justin Bieber on several occasions, but Britney does not deny what she did before, especially on the Blackout and Femme Fatale albums, her two most interesting of the last 10 years. The pace is a little slower than the average of her records, but you can still hear some energetic tracks on which she doesn't take it too seriously, as "Clumsy" and "Do You Wanna Come Over?" for example. So there are several interesting elements on Glory which has enough contemporary hits to bring back the blonde singer to top 40. A beautiful blend of maturity and madness!
Music Video: « Make Me… » (feat. G-Eazy)




FEATURED NEW ARTIST:
DJ and producer Kevin Louis Célestin (aka Kaytranada) was born in Haiti but raised in Montreal. On this first album, he offers a mix of electronic music tending to house, contemporary R&B and hip hop. He is surrounded by collaborators throughout the CD while he only signs four songs alone among the 15 offered. His solo exploration includes a return to 1980's R&B, but he remains generally really of his time, working with full modern technologies. Merges with BadBadNotGood and Karriem Riggins allow to discover an instrumental smooth side, at the limits of trip hop. The mixture of singers and rappers, which may seem unsettling at first, is proving to be rewarding in the end. A highlight of the record comes to us towards the end with the excellent collaboration with the Montrealer Shay Lia for "Leave Me Alone". 99.9% is an album of one hour that remains pleasant to listen to from beginning to end.
Music Video: « Glowed Up »



½

september 23-29:
The prolific band from Texas already release their eighth studio album in 16 years. Getting inspiration from the death of his grandfather, Will Sheff seems rather to offer a solo album instead of an Okkervil River record. Jazz, orchestral and even avant-garde instrumentations create a special atmosphere on the CD, which still retains some elements of indie rock, but largely hidden throughout. Melancholy remains for the 57 minutes of this CD, which takes a little too maudlin trends at times. The fans of the first hour may regret the most energetic style that had catch them. Sheff probably needed to do this record to evacuate all his sadness, but Away will certainly not mark the history of the group, despite good times.




september 16-22:
With their third album, the quintet from Los Angeles continue their journey in a pop rock sound that has all it takes to please radio stations. The record was again produced by drummer Ryan Rabin (son of Yes' Trevor Rabin), even if Phil Ek (Band of Horses, The Shins) also participated for a few songs. The band seems to have had a good shot of maturity during their tour of the recent years. The result is that Big Mess proves to be more solid and consistent than their previous ones, as if Grouplove had finally really adhered to their own style, which is somewhere between MGMT, Fun and Katy Perry. But above all, what we discover quickly while listening to Big Mess is the pleasure and joy of living that emerge. It's a smart album of high quality, offering in addition great entertainment. So this is the best of both worlds!
Music Video: « Welcome to Your Life »



½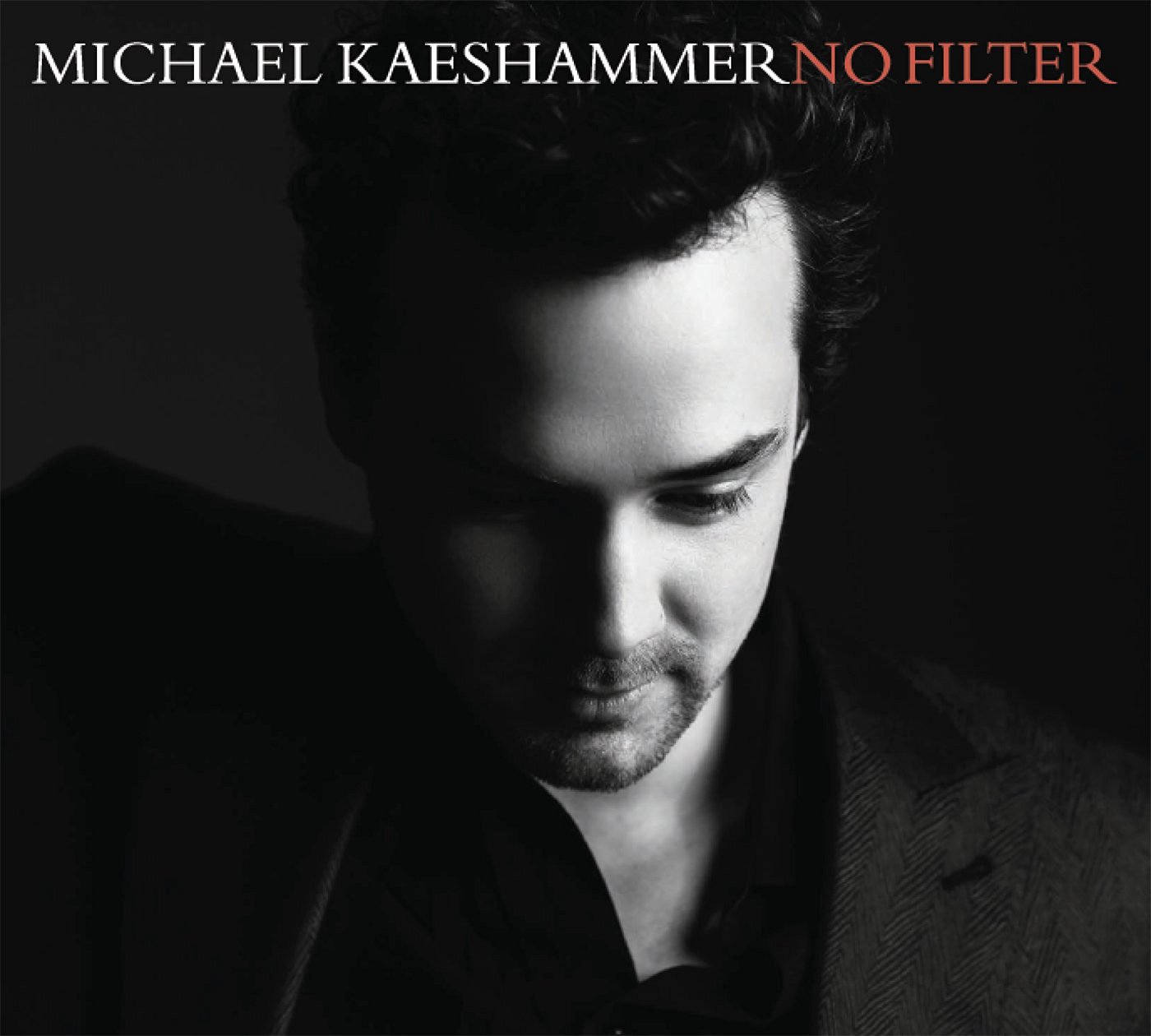 No Filter is the 11th album by the Canadian virtuoso pianist and singer. There is a mix of original songs and instrumental pieces, always in his own style. He remains indeed difficult to categorize, flirting with jazz, pop music and classic songs. His varied influences are the foundation of this musical eclecticism. Produced by Kaeshammer himself, the album was recorded live in the studio in just two days in Toronto. The first single, "Everybody Catches Sometime Love", was written with James Bryan of the Philosopher Kings, and you can hear Randy Bachman on guitar. Kaeshammer seems to discover himself as lyricist on No Filter, admitting that the lyrics usually come before the music. After 20 years of career, the artist born in Germany seems more comfortable than ever in this musical style he made evolve.




Piano Cameleons is a Montreal piano duo formed of Torontonian John Roney and versatile Matt Herskowitz. On this album, the duo confronts their piano virtuosity in fusing jazz and classical music. They perform works by Chopin, Bach, Schumann, Rachmaninoff, Gershwin and even Brubeck. They can also be heard with the great Oliver Jones for Christian Petzold's "Minuet in G major". These peerless improvisers manage to perfectly mix jazz standards with immortal pieces from the classical repertoire. A great confrontation!



½

september 9-15:
The folk and indie rock singer already has her fourth album. Less acoustic than her previous records, My Woman offers a broader palette with distorted guitars and even electronics. Recorded live in the studio in Los Angeles, the CD offers a rather raw and unusual energy. Through a majority of rock songs, Angel offers us more varied moments like jazz rock ("Those Were the Days") and even a piano solo at the end with "Pops". Besides leaving aside her acoustic folk sound, there is also country that completely disappears from My Woman. Otherwise, it is a highly interesting turn for this complete artist with boundless talent. While fans of the first hour may wince, Angel Olsen releases possibly her best album to date, the most complete and entertaining album.



½

Following the unexpected success of the first Zomba Prison Project album in 2015, Ian Brennan and his wife, Italian filmmaker and photographer Marilena Delli, returned to the maximum security prison of Malawi to record 14 songs included on I Will Not Stop Singing. It is once again prisoners and prison officers who are honored with several extremely touching songs, starting with "I Will Not Return to Prison", sounding like a hymn. Agnes Chiwisa also offers exceptional performances, while Elias Chimenya, a lifer, is bloodcurdling with "Sister, Take Good Care of Your Husband". "I Will Never Stop Grieving for You, My Wife" was born from a writing workshop led by Brennan on his last day recording in prison. It explores the emotions of the composer following the death of his wife and mother of his four children. It's another moment of great emotion for a record that takes us in a particular atmosphere!




september 1-8:
The Connecticut native Nick Fradiani became an instant celebrity when he won the 14th edition of American Idol. He now releases his first album with pop melodies also including some rock sounds. Fradiani collaborated in the writing of 11 of the 12 songs offered and he proves to be quite a talented author. Unfortunately, despite a rather light pop style, it has few tracks really standing out of the whole, so he does not have many potential hits. The hits "Beautiful Life" and "Get You Home" thus represent the most remarkable songs of the album. The artist certainly has good qualities, but he will need help in writing effective songs.
Music Videos: « Beautiful Life » - « Get You Home »


½

After several monster hits by Jason Derulo, Warner decided to assemble them on Platinum Hits. Among the 12 tracks, only "Don't Wanna Go Home" and the new song "Kiss the Sky" are not platinum hits. With a CD counting only 41 minutes, it is a rather succinct compilation that is offered to us. It still includes hits from 2009 to 2015, including "Whatcha Say", "Talk Dirty", "Wiggle" and "Want To Want Me". Without being an ultimate collection, Platinum Hits demonstrates nevertheless the importance Derulo has had on the pop scene during the first half of the 2010s.
Music Videos: « Whatcha Say » - « Talk Dirty » - « Wiggle » - « Want To Want Me » - « Kiss the Sky »



½

Compass
Compass is an ambitious project by two renowned Mexican DJs: Camilo Lara (Mexican Institute of Sound) and Toy Selectah (Control Machete, Mad Decent). The 13 songs of the album include about one hundred collaborators from anywhere around the world. They especially have a unique mix of genres, making it a quite global album. There is a base of Latin music, but also electronic, hip hop, pop and different rhythms of the world. This eclectic mix is a particularly suitable amalgam on a danceable background proving that music has no boundaries.



½

Suicide Squad: The Album
For the soundtrack of the Suicide Squad movie were assembled various artists from contemporary rap to classic rock. It is therefore particularly varied 14 tracks that are offered with transitions that can often seem bizarre. You can hear a majority of original songs by artists such as Twenty One Pilots, Wiz Khalifa, Skrillex, Mark Ronson, Lil Wayne, Imagine Dragons, Kevin Gates, Rick Ross, etc. One can also rediscover classics by Eminem ("Without Me"), Creedence Clearwater Revival ("Fortunate Son") and War ("Slippin' Into Darkness"), plus a cover of "Bohemian Rhapsody" by Panic! At the Disco. One of the good moments of the CD, and that is also perfect within the film, comes with the excellent "Medieval Warfare" by Grimes. The CD ends with a cover of the Bee Gees' "I Started a Joke" by ConfidentialMX with Becky Hanson. Despite good times, the whole rather proves to be unequal and remains most of all effective in the context of the film.


½

Four years after the excellent Dead Silence, the Canadian band is back with their fifth album. Afraid of Heights is possibly their most varied record to date, exploring different styles and including piano, synthesizers and acoustic guitar. This is the first album without drummer Aaron Solowoniuk forced to stand due to multiple sclerosis. He was replaced by Jordan Hastings (Alexisonfire). Guitarist Ian D'Sa made a monumental work in the production of the record while Billy Talent sounds better than ever. The band reminds us Metallica's "The Unforgiven" with "Rabbit Down the Hole" while it's Muse that comes to mind with "Horses & Chariots". The group takes position in "This Is Our War", which further expands a little more their palette. Otherwise, the centerpiece of the album remains the title track, which is found as a reprise at the end of the CD. With Afraid of Heights, Billy Talent demonstrate the full range of their talents, both as composers and as musicians. This therefore results in a complete album on which each song has interesting elements, which thereby makes us want to listen to it until the end. A very good record! (August 2016 Featured Review)
Music Video: « Afraid of Heights »



½

Jamie Kilstein managed to become known as a standup comic, but now it's as the leader of an alternative rock band that he is getting discovered. Effective on guitar, it's mostly as a singer that stands out Kilstein with lyrics vigorously denouncing injustices such as homophobia, sexism, racism, irresponsible parents, economic injustices, etc. In several songs he is speaking to deliver his corrosive lyrics, more as a rapper/poet than as a humorist set to music. Otherwise, the best texts and music assemblies come when he truly sings, is a little less sharp and is not necessarily addressing to an audience supporting his ideas. Because it must be said: if you are not of the same opinion as Kilstein, you are likely to have a very long time! Same thing if cursing is bothering you... This is a good album for those who like artists who stand for their ideas with an energetic and interesting indie rock sound. But it is mainly for Jamie Kilstein to communicate his messages in another way than alone on a stage behind a microphone making the crowd laugh at all costs. (August 2016 Featured New Artist)
Music Video: « Fuck the NRA »




On his new album, pianist Nicholas Angelich plays three works by Liszt, Schumann and Chopin that were dedicated to one of the other two. First, we find Liszt's "Sonata in B minor" dedicated to Robert Schumann. Then it was the turn of Schumann to dedicate "Kreisleriana, Op. 16" to Frédéric Chopin. Finally, Chopin dedicated his "Études, Op. 10, nos 10 & 12" to Franz Liszt. With this 78-minute album Angelich pays a great tribute to these three pianists and composers born 18 months apart, which vowed admiration and mutual respect. (August 2016)





Banks & Steelz – Anything But Words
Here is a side project by Paul Banks (Interpol) and RZA (Wu-Tang Clan). The duo introduces a mixture of new wave, indie rock and rap. One can certainly compare them to Gorillaz and the Beastie Boys. The album includes collaborations with Kool Keith, Method Man, Masta Killa, Ghostface Killah and Florence Welch (Florence + The Machine). They managed to give us a greatly varied and dynamic album that will seduce many by its energy. In fact, it seems that both artists stood in the presence of each other to become an indestructible force, as if they were made to play together. After an energetic and entertaining first half, the duo slowed the pace to take a trip hop path, equally interesting. This is a very good album that offer these two talented artists. (August 2016)



½

Six years after Emotion & Commotion, the legendary guitarist is back with a new album of original music. Jeff Beck uses this time a different path with the help of singer Rosie Bones and guitarist Carmen Vandenberg. He presents sometimes a heavy rock sound with blues and funky trends. He explores fairly and the two collaborators bring a fresh perspective to this album that blends the past with more contemporary music. Several interesting elements furnish Loud Hailer, allowing Jeff Beck to remain on the page despite 50 years of career. (August 2016)



½

Blind Pilot is an indie rock band that was formed in Portland in the mid-2000s. They release their third album, five years after the one that made them known, the excellent We Are the Tide. They still offer an indie album to folk trend, but with little less pop elements, in spite of very good melodies. The group varies between electric and acoustic, with some rich arrangements that recall that Blind Pilot are six musicians. The layers of guitars, electro elements, trumpets and even a vibraphone add to the richness of the record that manages to capture attention quickly, in addition to retaining the interest until the end. It is still a very good album that offer Blind Pilot. (August 2016)



½

After a long period of uncertainty, the guys from Blink-182 finally release their seventh album, only their second in 13 years. They seem to have regained their form of the good old days because they offer us an energetic and inspired pop punk sound. It must be said that we have here a third incarnation of the band with the addition of guitarist Matt Skiba (Alkaline Trio), replacing founding member Tom DeLonge. So it's a fresh breeze blowing on Blink-182 and it restores at the same time some of their youth and teenage recklessness. Skiba was able to skillfully integrate the group and we still find the riffs and other Blink characteristic elements. In addition, the group gives us 16 tracks in less than 43 minutes, so they are short and effective songs that can be heard on California. Producer John Feldmann (Goldfinger) has kept the group in an excellent focus for a record with a great guideline, worthy of their best years. The energy is finally back in Blink-182, 15 years after soaring! (August 2016)
Music Video: « Bored To Death »



½

Dinosaur Jr. – Give a Glimpse of What Yer Not
After 33 years of existence, the American alternative rock band possibly presents its most original album in 25 years. Give a Glimpse of What Yer Not stands out because of its boundless creativity, alternative music reminiscent of their best years, with a touch of Hüsker Dü and the Goo Goo Dolls in their early days, not to mention grunge and garage folk. No surprise really, Dinosaur Jr. managed to prove that they still have a communicative melodic sense. J. Mascis and Lou Barlow offer some of the best songs from the Dinosaur Jr. repertoire, going several years back, well before their comeback in 2007. (August 2016)



½

The Earls of Leicester – Rattle & Roar
Formed in Nashville in 2013 by dobro master Jerry Douglas, The Earls of Leicester is a tribute to Lester Flatt and Earl Scruggs of the band The Foggy Mountain Boys. They have a second album with 17 tracks of the Flatt and Scruggs directory. Faithful to the original songs, The Earls of Leicester are unfortunately not able to carry this classic bluegrass music to another level. However, the production of high quality by Douglas manages to give some luster to Rattle & Roar which we did not find on their first record. The group thus managed to evolve in a big way, while remaining true to those bluegrass classics. (August 2016)




Irish Lisa Hannigan was first known for her work alongside Damien Rice. After being informed their professional relationship was over in 2007, she began assembling her own folk pop songs. She comes to us now with her third album, At Swim. Produced by Aaron Dessner (The National), the album presents introspective music with very good pop melodies, despite a strong indie trend. Uninspired, Lisa had to travel for the writing of this new album. The result is particularly interesting when the 11 tracks are linked together beautifully. So this is certainly her strongest album to date. (August 2016)
Hoop / ATO



½

The prodigious pianist and excellent pop rock singer from Winnipeg is back with her sixth career album, her first studio recording in seven years. She offers a new adult pop sound with elements of rock and beautiful arrangements. The melodies remain highly effective and Chantal delivers these melodies with a powerful voice. Unfortunately, with only 10 tracks totaling just over 35 minutes, Hard Sail seems incomplete. It still offers good times. (August 2016)
Music Video: « Into Me »
Hummingburd / Warner




The post-grunge quartet from Memphis now based in Nashville was installed for 20 years and presents its tenth album. The Christian band still has a powerful rock sound with a positive message of hope. Musically, it is a major album that has everything to appeal to a broad audience including fans of Nickelback. At times they can remind Muse, but some other times quite aggressive lead us almost at the feet of Slipknot. The group even managed to get a glance at the cover of "Blue Monday" by Orgy on "Burn It Down". The arena anthems are legion on Unleashed which will easily translate on stage with boundless energy. This is certainly the best album of Skillet in 10 years, since Comatose. (August 2016)
Music Video: « Feel Invincible »



½

Switchfoot – Where the Light Shines Through
The prolific band from San Diego already issue their 10th album in 20 years of career. They show the different sounds explored throughout their careers for a varied album that will surely join a wide audience. There is a bit of the pop punk of their debut, blockbuster rock of the early 2000s, new wave inspired of the 1980s and electro. Moments a little more pop will certainly not miss to catch attention, as in the first danceable single, "Float". Dance rock also returns at different times of the CD, especially with "If the House Burns Down Tonight" and "Healer of Souls". Switchfoot succeed in addition to surprise us with a foray into the world of hip hop: the bluesy "Bull in a China Shop" and "Looking for America" ​​with rapper Lecrae. The album will perhaps seem too varied, with a guideline a bit fuzzy, but we hear enough quality compositions for wanting to listen to the entire CD repeatedly. This is the best Switchfoot album since The Beautiful Letdown released in 2003. (August 2016)
Music Video: « Float »



½

Steven Tyler – We're All Somebody from Somewhere
At 68 years old, the leader of Aerosmith strangely releases his first solo album. He traveled to Nashville to record a rock album, but tending to country. There are many pop ballads, always with a touch of country in the background. Tyler managed to find a guideline that suits him well, but unfortunately it is not all the songs that are newsworthy. Actually, the most interesting ones remain those that compare a little more to the rock 'n' roll of Aerosmith. The album concludes with two fairly useless covers: "Janie's Got a Gun" (of Aerosmith) and "Piece of my Heart" (with The Loving Mary Band). (August 2016)
Dot / Big Machine / Universal




Union Duke is a folk indie quintet from Toronto. They issue their third album with Golden Days, an excellent blend of energetic songs with some more introspective passages (the ballad "Right For Me" for example). They use both the banjo and the violin to add to the acoustic guitars and create a rich and varied sound. In their most energetic and rock times they can certainly recall the Barenaked Ladies. But overall, the group remains more acoustic, so more folk. (August 2016)





The Californian indie band release their third album with Home of the Strange. Young the Giant seem genuinely to find themselves this time with music with sophisticated arrangements and irresistible funky rhythms. For the occasion, they worked with producers Jeff Bhasker (Kanye West, Bruno Mars, Mark Ronson) and Alex Salibian (Elle King, Mikky Ekko). Their pop trend brings them into the territory of OneRepublic, while retaining a little something of Coldplay. But above all, the group manages to offer us various musical ideas which keep our interest until the end, despite a much more corporate direction. With this new album, Young the Giant seem to succeed finally settle into a niche of their own. Home of the Strange therefore easily distinguishes from the previous ones to become the iconic album for the band. (August 2016)
Music Video: « Something To Believe In »



½

Heart – Beautiful Broken
For their new album, the sisters Ann and Nancy Wilson decided to do new versions of seven pieces a little more obscure in their repertoire. They are complemented by three new songs. In the title song, James Hetfield (Metallica) adds his voice to that of Ann, a huge contrast for this decidedly rock song. "Two" is a cover of Ne-Yo, while "I Jump", another new song, is mixing orchestrations and Led Zeppelin riffs. The third new track, "Heaven", is a piece that the group lugs around for a while, but that was never released on a studio album. Unfortunately, the CD contains many unnecessary moments and certainly lacks of focus, going in all directions. This results in a rather weak album that has little moments truly newsworthy, except for the title track and "I Jump". (August 2016)


½

Eric Clapton and Guests – Crossroads Revisited: Selections from the Crossroads Guitar Festivals (3 CD)
Founded in 1999 by Eric Clapton, the Crossroads Guitar Festival aims to support the Crossroads Centre, a rehab centre in Antigua. Several editions of the festival have appeared on CD and DVD over the years and this triple album is a compilation of the best of these festivals. Clapton is accompanied by the greatest blues musicians such as Buddy Guy, B.B. King, Jimmie Vaughan, Jeff Beck, Joe Walsh, Robert Cray, Albert Lee, John Mayer and Gary Clark Jr. There are also forays into rock and country at various times, and artists from different backgrounds can be heard such as Carlos Santana, Sheryl Crow, ZZ Top, Vince Gill, Willie Nelson and Steve Winwood. This compilation can assemble these exceptional talents in one place, making it a must for blues fans. (August 2016)



½

For their 11th album, the Red Hot Chili Peppers have decided for the first time in years not to work with producer Rick Rubin. It's rather Brian Burton (aka Danger Mouse) who takes that responsibility. The band gains maturity and offers an album full of nuances with soul and funk influences of the 1970s. Several songs offer some sweetness that is very pleasing to the ear and the whole follows a great guideline. Subtle influences of disco (the title song) or electro ("Go Robot") prove their versatility and still show creative abilities. We can also hear influences of The Beatles ("The Longest Wave", "Feasting on the Flowers"). While we recognize the style of the Red Hot Chili Peppers, they managed just enough to surprise us. Note a huge collaboration with Elton John playing piano in "Sick Love". With The Getaway, the Red Hot Chili Peppers return to their place among the largest bands in the world. (July 2016 Featured Review)
Music Video: « Dark Necessities »



½

Kaleo is an Icelandic band that was formed four years ago. On this first album, they offer an indie rock sound with influences of blues and folk. From the opening track, "No Good" (heard in promotion for the Vinyl series on HBO), we think about the garage blues sound of The Black Keys. But the group then slows down the pace for the excellent "Way Down We Go". The album produced by Jacquire King (Kings of Leon, City and Colour) has this nice mix of ballads sometimes folk and more energetic riffs throughout the 10 songs totaling 42 minutes. This is an excellent first record the quartet is offering us, a highly addictive CD and varied enough to keep our interest until the end. (July 2016 Featured New Artist)
Music Videos: « All the Pretty Girls » - « No Good » - « Way Down We Go »



½

Ana Alcaide – Leyenda: World Music Inspired by Feminine Legends
Ana Alcaide is a Spanish songwriter and performer. On this album, she was inspired by mythology and feminine legends from Spain, Europe and elsewhere in the world. She plays her favorite instrument, the Swedish nyckelharpa, that she accompanies with voices, flute and singing birds. The result is unique world music with influences of folk, jazz and classical. A beautiful tribute to women in general! (July 2016)




BadBadNotGood is a Toronto band founded in 2010. They first came forward with their jazz versions of hip hop songs. They now have a fusion of jazz, electro, funk and R&B. After working with Ghostface Killah last year for the album Sour Soul, the group returns with their fourth album on their own. They now welcome full-time saxophonist Leland Whitty as the fourth member and are changing at the same time their sound. This is especially electro that takes up more space and you can also hear some little more sustained rhythms. Also, many guest vocalists add a new color to the music of BadBadNotGood. Although jazz remains at the forefront, the album features an eclectic mix of styles that remains pleasant to listen to. (July 2016)



½

Trumpeter Alison Balsom explores a mix of classical and baroque since the early 2000s. Recently, she tries to discover especially contemporary French songs. With her longtime collaborator, pianist Tom Poster, she presents pieces by contemporary artists including George Enescu, Paul Hindemith and Leonard Bernstein, in addition to Maurice Ravel and George Gershwin. The Balsom / Post duo just seems in perfect fusion as the whole seems inseparable. This is certainly an excellent album! (July 2016)
Parlophone / Warner / SIX



½

Dexys – Let the Record Show: Dexys Do Irish and Country Soul
The Dexys Midnight Runners had their heyday in the 1980s thanks to their ability to skillfully combine rock, new wave, soul and Irish folk. In 2012, singer Kevin Rowland was back with a new version of the band simply named Dexys. On this second album by his new band, Rowland plays classic Irish folk, but also more pieces by known artists as Bee Gees' "To Love Somebody", Rod Stewart's "You Wear It Well", Johnny Cash's "40 Shades of Green", LeAnn Rimes' "How Do I Live" and Joni Mitchell's "Both Sides Now". The result is a good mix of soul and folk, as only the Dexys can offer. (July 2016)




Four years after Gratitude, the Canadian jazz singer and double bassist returns with her third album in a trio with experienced pianist Harold Mabern (80 years old) and legendary drummer Joe Farnsworth. In addition to her favorite instrument, Brandi begins on cello in "When The Mood is Right". The entire Blue Canvas proves to be quite varied, in moods, tempos and atmospheres. Among the highlights of the album there are their interpretation of Clifford Brown's rhapsody "Daahoud", and Mabern's "Beehive". The album concludes 45 minutes later with the cool cover of Ann Ronell's "Willow Weep For Me". This is again an excellent record Brandi Disterheft offers us with Blue Canvas, an album that certainly does not have a lack of virtuosity. (July 2016)



½

Garbage – Strange Little Birds
Strange Little Birds is the sixth album from Shirley Manson and her band, and it represents a milestone in the career of Garbage, following their return in 2012. We find again the sound that made them famous in the 1990s, but they manage to go a little further with captivating atmospheres on many occasions. Shirley sings better than ever, and even if she deals with sociological or personal problems, she captures us to the point of forgetting the themes. Despite the recognition of the past genre, Garbage managed to keep us in an atmosphere of the 2010s with a sound that remains generally well contemporary. In fact, Strange Little Birds is so pleasant to listen to that going back in time, we realize that this is perhaps their best album since their self-titled debut in 1995, the same one that propelled them as superstars. (July 2016)
Music Video: « Empty »



½

Le groupe métal français présente son sixième album en 20 ans de carrière. Ils laissent finalement tomber le death metal pour plutôt se concentrer sur un métal plus mélodique avec des chansons courtes et accessibles. Ils se rapprochent en fait du métal alternatif en de nombreuses occasions, malgré quelques moments toujours aussi extrêmes comme dans la 3e piste par exemple, « The Cell ». Un album plus simple pour Gojira conserve tout de même son lot de complexités et de pièces progressives. Certains journalistes parlent de Magma comme du Black Album de Metallica. La comparaison est facile et assez juste, mais n'a rien de honteux, puisqu'il s'agit peut-être de l'album qui leur permettra enfin de rejoindre un auditoire plus large, hors des inconditionnels de métal. Un très bon disque! (July 2016)
Vidéoclips : « Stranded » - « Silvera » - « Low Lands »



½

Reuben Hollebon is a British songwriter and performer. Until now, he mostly worked as sound engineer for artists like Nitin Sawhney and Courtney Barnett, as well as with the London Symphony Orchestra. He releases his first album on which he offers alternative folk rock music. With the integration of an organ and a piano, his sound sometimes takes a different direction becoming hypnotic background music, among others in "Fields, For Fields". Terminal Nostalgia can be quite difficult to approach at first, but it has several interesting elements if we manage to avoid going into a deep sleep... (July 2016)
Bright Antenna / ADA




Jadea Kelly candidly admits that this third album was her most difficult to create, by its dark background of infidelity and heartbreak. Despite the hard process that Jadea had passed, Love & Lust shines with honesty, intensity and emotion. In fact, the Ontario artist seems to have reached the pinnacle of her career as a songwriter. She has a nice mix of folk and contemporary indie pop, as an amalgam of Patsy Cline and Feist. Here is an album to discover! (July 2016)



½

Two years after Love Letters, Joe Mount and his band are back with Summer 08. True to its title, the album looks back on the summer of 2008, right after the release of the Nights Out album. This is a happy album with lots of disco and funk rhythms. The set is pleasant to listen to with Mount managing to remain still as creative. Note the presence of Robyn on the song "Hang With Out to Dry", a more than interesting addition to this beautiful album by the English group. (July 2016)
Music Videos: « Old Skool » - « Night Owl »



½

Japanese singer Mitski Miyawaki is now based in Brooklyn, New York and is making her debut on the American independent label Dead Oceans after three other albums. She offers an alternative rock sound with some punk injections and an attitude that recalls Patti Smith. Her lyrics are often hard and depict the ups and downs of her generation. They come with a powerful and bewitching voice that can be downright impressive in the bass. Sometimes scratchy guitar riffs accompany in a beautiful way the voice of this young artist with a remarkable talent. The set of 11 tracks totaling only 31 minutes shows you the full extent of that talent with a nice mix of rock songs and power ballads. Puberty 2 is a beautiful album that is only lacking one or two outstanding tracks to make a historical record. (July 2016)
Music Videos: « Your Best American Girl » - « Happy »



½

The English experimental band returns with a new album that pushes back a few boundaries. Moulettes have a highly exploratory alternative rock sound with elements of electro and progressive folk, so a perfect mix of genres! Otherwise, we must certainly get used to their somewhat disjointed style that goes in several directions. After a few songs, one comes to understand their guidelines and then we can truly appreciate. Preternatural is an album that will be most effective in the context of background music, during a dinner with friends for example. But, to listen to it carefully will make you discover some rather interesting parts. (July 2016)
Craft Pop / Pipe & Hat / Fontana North




With their sixth album, Needtobreathe tackle head-on commercial music with custom made songs for pop radios. More than ever they make us think of Kings of Leon and OneRepublic with totally unforgettable pop melodies. Even the voice of Bear Rinehart is perfectly comparable to that of Caleb Followill of Kings of Leon. That said, Needtobreathe still manage to keep their own personality, to make sure not losing their loyal fans. Hard Love will only make them reach a broader audience and potentially win radio airplay. This is their most accessible album to date, but it also has several high quality songs for a very efficient record in the end. (July 2016)
Music Video: « Happiness »



½

Radiohead – A Moon Shaped Pool
Thom Yorke and his band are back on record, five years after The King of Limbs. Probably unable to agree on a logical order for the 11 tracks of the album, they have simply placed them in alphabetical order. Another oddity from Radiohead that leaves us the choice to listen to it in our favorite order. Also note that some of the songs have been worked for a long time. For example, the band has started to work on "Burn the Witch" in the early 2000s, while "True Love Waits" appeared in concert as far back as 1995. Otherwise, we do not feel at any time that this is an album of rarities or rejected tracks, as if it was just the right time to offer them to the public. A Moon Shaped Pool surprises by its consistency and solidity to the end. Electro sound is still part of the group's music for ambient music that can sometimes seem heavy, but it is never uninteresting. Yorke continues to mesmerize us with his voice over background music of a quality little heard since Kid A. Less experimental than their last recordings, Radiohead still progresses in maturity and depth. (July 2016)





Liz Stringer is an Australian female singer who comes to us with a very good pop rock album. The soul in her low voice also brings a very special feeling. We can as well detect influences of folk, especially in the second half, but the whole is dynamic with a good assembly of rhythmed songs. For her energy, it reminds us especially of the 1980s with a little something of Blondie and the Pretenders. So, it is a satisfying album that can be discovered with All the Bridges. (July 2016)
Roaring Girl / Fontana North / Universal




The Quin sisters are back with a new album, three years after Heartthrob. The more pop direction of that album made some fans to leave, but they were able to find many new fans too. Tegan and Sara continue in the same path with Love You To Death, again demonstrating their huge talent of melodists. Produced once again by Greg Kurstin, the album presents a superb blend of pop rock, new wave and romantic ballads. Their lyrics remain deep and honest, but they reach a larger target than before. With Love You To Death, Tegan and Sara show more than ever that pop music can be both entertaining and intelligent. (July 2016)
Music Videos: « Boyfriend » - « 100x » - « U-Turn »



½

The pianist born in New Orleans died in the fall of 2015, but not without leaving us this tribute to American music. This is producer Joe Henry who completed the album, left unfinished by the death of Allen Toussaint in November 2015 while he was on tour in Madrid. On American Tunes, Toussaint resumes to explore jazz like he did on The Bright Mississippi in 2009. Otherwise, jazz standards count for only a part of the new album which also features versions of his own repertoire and some more contemporary songs. There are two Duke Ellington songs, one of Bill Evans, one of Earl King and Paul Simon's "American Tune" to conclude the CD. Whether unaccompanied at the piano or accompanied by guest singers, Allen Toussaint impresses by his solidity at the piano that gives new life to the songs performed. Note especially the outstanding vocal performance of Rhiannon Giddens for the two Duke Ellington covers, "Rocks In My Bed" and "Come Sunday". (July 2016)



½

Since we know that singer Gord Downie is suffering from brain cancer, fans were hoping for a quick new album from The Tragically Hip. So here is finally Man Machine Poem, four years after their previous album, Now For Plan A. As this is probably their last record, it takes a special significance and we certainly listen to it differently. From the first track, "Man", there is a little more experimental and progressive sound. We are far from the arena rock of their best years, what fans would have liked for this last record. One feels a certain melancholy and many themes obviously revolve around mortality and regret of the past. In this sense, Downie takes a little bit the formula of David Bowie on his latest album, as he staged his own death. Otherwise, it is somewhat less successful in the case of The Tragically Hip. Several songs will seem too long and boring. These are the lyrics that occupy the forefront with melodies that sometimes seem improvised and music serves only as support, without really remarkable riffs. We still find some good moments, but nothing to bring back the Ontario band in rock radios. (July 2016)




The Virginmarys is an English indie rock trio that formed in 2009 and they now issue their third album. They have a well assumed hard rock trend with a particularly dynamic rhythm section and great guitar riffs. A somewhat aggressive attitude in the genre of Billy Talent or garage punk reminiscent of The Hives do not prevent the band to have effective melodies and rhythms custom made for the stage. They are certainly very entertaining to see in concert. Here is a group to listen to with the volume turned up, but watch out for speeding on the road! (July 2016)



½

In June 2015, the Ontario band was performing on the stage of the legendary Red Rocks Amphitheatre in Colorado. It is this unique recording that is presented on this 60-minute CD. We can hear some recent songs, but especially classics like "The Old Apartment", "Brian Wilson", "One Week" and "If I Had $1,000,000". We can also hear their version of Men At Work's "Who Can It Be Now". The sound quality is particularly exceptional and the band appears at its best. Here is a good way to rediscover this great Canadian band. (July 2016)
Raisin' / Warner



½

After the Cole Porter recordings for movies, the John Wilson Orchestra returns with those of the Gershwin brothers, legendary George and Ira. George Gershwin has always oscillated between jazz and classical music and that is exactly what offers the John Wilson Orchestra with light classical music punctuated by entertaining jazz. The 75-minute album was recorded live at the Royal Albert Hall, certainly a magical evening considering the quality of the works offered. It contains extracts from Girl Crazy, Funny Face, An American in Paris, Shall We Dance and many more. Listening to the applause after several pieces played, the crowd seemed conquered. An excellent album for fans of light classical and jazz. (July 2016)



½

The legendary folk rocker remains as productive despite his 70 years of age. After a first collaboration with Promise of the Real in 2015 for The Monsanto Years, they release a double album of their performances of last year, on a background of animal sounds and other atmospheres directly from the earth. In fact, Earth is an album that is so raw that the music seems to take the second place. We must even pump up the volume to get an earful. The Nelson brothers (Willie's sons) are struggling to give tone to this double CD that contains good songs yet, but it is the animals that unfortunately steal the show. The basic idea remains more than valid, but you do not buy a Neil Young album for his animal recordings. Too bad! (July 2016)
Reprise / Warner




Air – Twentyears (2 CD)
Le duo électro français existe depuis déjà 20 ans et pour l'occasion, on nous offre une compilation double des meilleurs enregistrements de leur carrière. Twentyears contient rien de moins que 31 titres totalisant plus de 133 minutes. On y trouve évidemment leurs plus grands succès comme « Sexy Boy », « Alone in Kyoto » ou « La femme d'argent », mais on peut aussi entendre des raretés et pièces jamais parues jusqu'à maintenant. On peut aussi redécouvrir « The Duelist » mettant en vedette Charlotte Gainsbourg et Jarvis Cocker. Le principal défaut des deux CD est qu'ils présentent l'ensemble des pièces dans un désordre total. Aussi, le livret manque de détails sur le groupe et aurait grandement bénéficié d'une biographie. Malgré tout, cette compilation complète brosse un bon portrait de la carrière d'Air jusqu'à ce jour. (July 2016)



½

Mike Doughty – Haughty Melodic (2005) (2016 Re-Issue)
Five years after the split of Soul Coughing, Mike Doughty had his first solo album with a group of musicians with Haughty Melodic. The guitar is particularly present and for the bass, he preferred an acoustic bass. Just like its title, the melodies are very effective, making it certainly one of his most accessible albums. Eleven years after its original release, this is a CD reissue with two bonus tracks: "I'm Still Drinking In My Dreams" and a demo version by Dan Wilson of "All the Time". Haughty Melodic remains today the best album to discover Mike Doughty in solo, since he was at his best. (July 2016)



½

The sixth album by Beyoncé was preceded a few months ago by her unavoidable presence at Super Bowl halftime, thereby creating some expectations. On Lemonade, Beyoncé definitely does not feel the need to please at any cost and to invade commercial radios. She is concentrated to do what she does best: to produce remarkable songs by their creativity and demonstrating her strong woman personality. She defends with conviction black women, while denouncing men's infidelities, but she also takes a social and political position. She avoids all clichés, still managing to surprise musically and on several occasions, such as in "Don't Hurt Yourself" where she is accompanied by Jack White leading Beyoncé into so far uncharted territories. After a constant construction, the album concludes with the inevitable strength of "Freedom", "All Night" and "Formation". Guest artists include The Weeknd, Kendrick Lamar and James Blake. You can see a darker side to the artist on Lemonade, but it is an important addition, even essential, to her discography. A couple of plays are strongly suggested, but Lemonade will certainly be among the best albums of the year. (June 2016 Featured Review)
Music Video: « Formation »





Born in England, Michelle Willis grew up in Toronto. She honed her art through numerous collaborations (including Iggy Pop) and through her work as a studio keyboardist. She still plays in different bands, but this is finally her first solo album, See Us Through. A real songwriter album, it includes a folk rock sound centered on keyboards, rather soft music that quickly manages to capture our attention with beautiful melodies. A remarkable album! (June 2016 Featured New Artist)



½

For his third album, the country singer takes a direction a little more rock, inspired among other by the 1980s. In fact, John Mellencamp comes quickly in mind. Frankie Ballard also does a version of Bob Seger's "You'll Accomp'ny Me", one of the few ballads on the album, which releases energy for most of it. Ballard has several great songs, all simple, but highly effective. The sound of El Rio reminds perhaps John Mellencamp, but his most memorable material including Scarecrow. With this new record, Frankie Ballard offers his most coherent and effective recording to date. (June 2016)



½

DJ Champion (aka Maxime Morin) is back with his fourth album of original compositions. The CD begins perhaps gently with "I Can't Let Go," but it quickly turns then into an album to party and, right from the second song, "Life Is Good". These two tracks and two others had not found their spot on his previous album, fitting less in the mood, but on Best Seller, it was time to introduce them. In addition to his energizing beats and the ubiquitous electric guitar, Champion still considers voice as important since the performance of Betty Bonifassi on "No Heaven", the hit that has made him famous. Here, the guest singers are Lou Laurence, Marie-Christine Depestre and Anna Frances Meyer all offering outstanding performances. Even with very few words, Anna Frances Meyer manages to impress in "Boy Toy". This is a solid album that offers again Champion, a perfect record for the summer season. (June 2016)
Music Video: « Life Is Good »



½

For his 23rd album, Eric Clapton returns to producer Glyn Johns, the very one who had produced Slowhand in 1977. Otherwise, Clapton is not at all at the same spot on I Still Do with a majority of sweet and touching songs. There are a few moments of pure blues, as with the first track, "Alabama Woman Blues", but that is no longer at the heart of his work. The CD contains a majority of covers, blues, pop and folk standards with songs from J.J. Cale, Robert Johnson, Skip James, Bob Dylan, etc. The only two original songs by Clapton, "Spiral" and "Catch the Blues", come to beautifully complete the set. Some might say they would rather hear an album of original songs, but the play of Clapton and his interaction with Johns are simply magical. The result is a highly enjoyable album to listen to that will find its significant number of fans. (June 2016)
ADA / Universal



½

When bassist Les Claypool joins singer and guitarist Sean Lennon, it can only get to experimental and creative material. That's what they decided to do last year and the result is this 11-track collective delusion. Monolith of Phobos is a rather surreal journey into a psychedelic progressive world. Fortunately, despite constant experimentation, the duo managed to concentrate their efforts to a still coherent sound in its madness. Their music is centered around the bass of Claypool in an energetic beat even if somewhat difficult to follow. It is a creative and highly effective album that released this unusual duo. (June 2016)
Prawn Song / Chimera / ATO



½

Daniel Smyers and Shay Mooney decided to form a duo in Nashville in 2012. Four years later, they release their second album, Obsessed, a country pop record for a wide audience. In fact, with the number of ballads that is included on the CD, Dan + Shay fall more easily into an adult contemporary territory than country. The duo is wrapped in sumptuous and syrupy arrangements, that are a little too present since they remove all the intimate side of the duo that might be interesting. After the successful "All Nighter" and "Road Trippin'", Obsessed becomes rather filled with annoying and uninteresting ballads. (June 2016)


½

The Dead Ships is a garage rock trio from Los Angeles issuing their debut album after three years of intensive tour across America. They pick some influences from The Strokes, but also the Pixies, with a focus on an energetic and powerful electric guitar. They certainly don't revolutionize the genre, but it is rather nice to hear a pure rock sound in 2016, while the mix of genres is popular. Citycide is an honest and efficient album that offers some very good times. (June 2016)
Music Video: « Big Quiet »




Two years after a remarkable first album, Paul Deslauriers is back with a new record of energetic blues rock. This time, the whole trio was put to work during the creative process. These are 10 original songs that offer Deslauriers (guitar, vocals), Greg Morency (bass) and Sam Harrisson (drums), with lyrics by Paul Deslauriers, assisted by Alec McElcheran. The contagious energy of the trio on stage is transposed to perfection on this album which will certainly be among the best blues albums of the year. (June 2016)
Big Toe / SIX



½


Awaited for a long time, here is the new album by the Toronto rapper. Unfortunately, Views quickly leaves the impression of a damp squib. First, it never seems to start with the endless "Keep the Family Close" of 5 minutes 30. Then there is a clear lack of catchy melodies, the sound is sometimes old and especially, we know we have 20 tracks for a total of 81 minutes in front of us! Even the most patient fans will struggle to get to the end of this challenge, but it's still at the very end that are probably the best times with the title song and the hit "Hotline Bling". The only other entertaining part arrives at the 16th track with "Too Good", a duet with Rihanna in a dancehall trend. It is often said, but the foundation of music is to provide pleasure. When it becomes difficult, it's because they missed the goal... Even for the lyrics Drake gets back with his recurring theme of his love stories that go nowhere. Who cares? Drake had a successful debut which created excitement around him. But frankly, it is probably time to get over him as he proves more and more that he cannot be compared to the best Americans (Kendrick Lamar and others). (June 2016)
Music Video: « Hotline Bling »



On their two previous albums, the Los Angeles band had rather retro R&B and soul influences. On this self-titled album, Fitz and the Tantrums turn to a contemporary pop sound. Danceable and generally perfect for radios, their music is certainly very pleasant to listen to, with infectious anthems like the hit "Handclap" and "Complicated". For this record, Michael Fitzpatrick and his band collaborated with author Sam Hollander (Katy Perry, Panic At The Disco, Neon Trees). He has certainly contributed significantly to the group by his sensitivity and ability with energetic programmed beats. Producer Jesse Shatkin (Sia, Tegan and Sara) has surely something to do with it too. An excellent album of dance pop! (June 2016)
Music Video: « Handclap »



½

The Californian now living in New York presents a superb blend of introspective songs on a vintage and quite aggressive rock bottom. Her guitar dominates in many occasions, like fighting with her nice voice. Margaret cites influences of Weezer and we can indeed recognize the band's style in her way of playing guitar at several times. Otherwise, the comparison stops there since it generally proves to be much more introspective, with Fiona Apple, for example, coming to mind. Blues influences are also evident at other times. This is a very effective album that offers us the American singer. (June 2016)



½

Since the late 1990s, a new album by the Goo Goo Dolls is no longer creating much excitement. Now a duo formed of John Rzeznik and Robby Takac, the Goo Goo Dolls release their eleventh album on an environmental awareness background. Otherwise, it is certainly the only modern element to the album that has a sound from another era, a common pop rock of 20 years ago. There are a few rhythms that can recall the hip hop of Twenty One Pilots, but they are not very persuasive essays. The whole remains mostly focused around ballads and mid-tempo tracks that characterized the group for almost 20 years. So we are again far from the aggressive alternative rock sound of their early years. Some interesting melodies will probably manage to capture the attention of a certain audience and by the way some radio stations. But Boxes contains nothing more remarkable than what the group has offered since the turn of the millennium. (June 2016)


½

The Floridian is back with her third album. Now well established as a mature singer, Ariana Grande offers a very nice mix of classic soul, 1990s pop and contemporary R&B. Producer Max Martin and his Swedish colleague Ilya certainly have something to do with this sound combining the present with the past. It is in the dance songs that Ariana truly stands out, like with "Be Alright". A little heavier R&B songs are also greatly interesting. Among the collaborators there are Nicki Minaj, Lil Wayne, Macy G and Future. With Dangerous Woman, Ariana is able to offer us a more consistent album than her previous one. (June 2016)
Music Videos: « Dangerous Woman » - « Into You » - « Let Me Love You »



½

Since their debut album in 2009, the Quebec trio has come a long way. Their music has indeed been heard in several commercials and even in American series like The Blacklist, The Middle and Awkward. For this new album, they have in fact a compilation of all the songs recorded in Brooklyn with producers Gus Van Go and Werner F (The Stills, Trois Accords, Cowboys Fringants). Many of the 19 songs have already been heard regularly, starting with the excellent hit "Je pense encore à toi" which played extensively in an advertising for Bell Fibe, but also "Nouvelle-Angleterre" and "I'm So Into You". You can hear famous names as contributors: James Di Salvio (Bran Van 3000) and Ivan Doroschuk (Men Without Hats). Hugo Clermont, Lorraine Muller and Daniel Saucier offer us an energetic pop rock sound with memorable melodies, music that appeals to everyone. (June 2016)



½


The trio from Wales releases their third album, which they recorded at home after a long tour, probably in a desire to reconnect with their early influences. But musically, The Joy Formidable don't really go away from what they offered before, with their indie rock sound straight from the 1990s. They may have some gothic influences with references from the past, but it remains they manage to offer us very good melodies. Without equaling their previous two albums, Hitch is an honest record their fans will probably appreciate. (June 2016)




After the very successful Blueprints two years ago, the songwriter and guitarist comes back again with an album that is somewhere between blues and folk. Adam Karch has a mix of solo songs and in trio with his cronies Marc-André Drouin (bass) and Bernard Deslauriers (drums). We hear many original compositions, but also surprising versions as Bob Seger's "Night Moves", Keb 'Mo's excellent "City Boy" and Warren Zevon's "Werewolves of London". Karch redoes also one of his own songs in a very groovy version of "Did You Get the Latest News", going back to 2002 and that could be heard on his debut album, Crossroad Diaries. Recorded in Montreal, Moving Forward shows Adam Karch at the top of his game, a strong maturity gained in recent years on tour. Again, this is an excellent album that has everything to please fans of authentic music. (June 2016)



½

The indie folk band from Providence, Rhode Island issues a fourth album that is full of ideas and experiments, unfortunately not always successful. Several songs are quite cacophonous and become difficult to bear over their entire length. For example, "Ozzie", which starts yet aggressively, almost rock 'n' roll, is being slowed down for no apparent reason in the middle to add all kinds of irrelevant and especially uninteresting effects. This tribute to the Ozzfest could easily have become the anthem of the album if they had not massacred it. The Low Anthem definitely take aside folk to rather get lost in a progressive rock sound of the 1970s mixed with electronic experiments reminding of Radiohead (in quite less successful). Their break of the last five years was definitely not beneficial for the band that dangerously strayed from what they did best. If they had a profound desire to experiment, they had to propose a parallel project, not a new album by The Low Anthem that will only make their fans of before to get away. (June 2016)


½

On his new album in a trio version with Larry Grenadier (bass) and Jeff Ballard (drums), pianist Brad Mehldau plays seven standards of jazz, blues and pop ballads. There are titles by Buddy Johnson, Cole Porter, Charlie Parker, etc. One can even hear The Beatles' "And I Love Her" and Paul McCartney's "My Valentine". Everything is played in an extremely soft acoustic jazz style. Without being as audacious as some of his previous records for the choice of songs, Mehldau has still made wise choices that align perfectly for 55 minutes. The album is listened with pleasure to the end, providing excellent ambient music. (June 2016)



½

The Monkees are celebrating 50 years of career this year. So it's a good time to issue a new album, 20 years after their last studio recording. It is possibly their last album, but if that's the case, what a good way to end a career like no other! Good Times shows the style that made them so popular in the mid-1960s with catchy songs that give us the desire for singing in chorus. The quality of the compositions is impressive and even if the style refers to the past, the sound remains well anchored in its contemporary time. It's an album that is pleasant listening to the end, with a smile and a certain nostalgia for the golden age of pop music. Note collaborations of Rivers Cuomo and Noel Gallagher, both fans of the band. (June 2016)



½

Mudcrutch was formed in 1970 with a 17-year old only Tom Petty. Popular in bars, the band broke up before they recorded a full-length album and they would pave the way for Tom Petty & the Heartbreakers. The five musicians reunited in 2007 to record their first album and they are now back with its follower. We quickly recognize the style of Tom Petty with a pop rock sound tending to country and sad ballads. Unlike the previous record, it only features original songs by each of the musicians, although with a domination of Petty who wrote seven of the 11 tracks. One of the highlights of the CD is offered by Tom Leadon with "The Other Side of the Mountain". But the whole offers a nice consistency and remains strong from beginning to end. This is actually the best material by Tom Petty in years. (June 2016)
Reprise / Warner



½

For his eighth album, the Quebecer from Gaspésie returns to his English roots and issues his second album in the language of Shakespeare, his first since 2007. Kevin Parent also returns to his folk, country rock and blues roots. It is a trip to Japan that inspired the title song of the new album, as well as others to come on an upcoming album. For now, Parent was eager to present the eight tracks that appeared during recording sessions in Los Angeles. So it is a short album of 31 minutes, but with a wealth rarely heard on his latest albums. We feel that the artist found himself in a context where he was feeling particularly comfortable, in the heart of his real musical universe. Kanji is an extremely effective album which is sure to please his fans of the first hour. (June 2016)



½

Following his divorce from Miranda Lambert, Blake Shelton is back with a slightly more luminous record than the last one. He took the opportunity to present his new flame while Gwen Stefani is accompanying him on "Go Ahead and Break My Heart". The pop and romantic ballads dominate If I'm Honest, and this is an album that will certainly be mostly for a wide audience, not a country audience. Shelton seems specially to want to join his new fans who knew him through The Voice. Of the 15 tracks available, some stand out as "Straight Outta Cold Beer", "Came Here To Forget" and "Go Ahead and Break My Heart". Otherwise, the whole can quickly become boring for both fans of the first hour and true country fans. If I'm Honest proves to be rather annoying and good luck to listen to the whole! (June 2016)
Ten Point / Warner


½

Paul Simon – Stranger to Stranger
The legendary Paul Simon is back with a new album, five years after the excellent So Beautiful or So What. Stranger to Stranger begins surprisingly with "The Werewolf", a song with a single rhythm, based on bass, drums and maracas. This is by the way an album primarily based on the beats that offers us Paul Simon with only a pair of acoustic songs that stand out from the rest. Despite his 50-year career, Simon is certainly not nostalgic and he instead turns to the future. He will still succeed in surprising many with the very effective Stranger to Stranger. Despite its 37 minutes, that's a record to savor each piece until the end. (June 2016)



½

Train – Does Led Zeppelin II
The American band has decided to pay tribute to their favorite band, Led Zeppelin, replaying their second album in full, the excellent Led Zeppelin II, one of the best albums in history. Train are maybe going a little too far otherwise in their desire to remain faithful to the original as copying and mimicking all the expressions, all sounds, even playing with the stereo effects as in 1969. This can be confusing at times as if you're not attentive enough you might think that this is the original that is playing. So in that sense, we must ask the question: was the exercise necessary? Certainly not since you can always listen to the original that was even rereleased recently. Train certainly could have put a bit of their personality in it, but the result does not even look like their other material, which may confuse fans of the band. (June 2016)




Cuong Vu Trio – Cuong Vu Trio Meets Pat Metheny
Trumpeter Cuong Vu played regularly with guitarist Pat Metheny since the early 2000s. But, it's the first time they work together for a whole album with the Cuong Vu trio. Their collaboration for an avant-garde jazz album may seem odd at first, but don't forget the versatility of Metheny that can adapt to different contexts. The quartet therefore offers modern jazz music of great creativity, which certainly lacks no sound experiments. It is a difficult album to approach at first but it has to be tamed slowly, only to find that the universe of the two musicians blend extremely well. (June 2016)



½

After the audacious book-double CD released last year, Erik West Millette resumed service with the collective West Trainz. This is again a musical tribute to trains that have always been a passion for him. He is accompanied by first class performers as Nanette Workman, Bïa, Emilie-Claire Barlow, Betty Bonifassi, Thomas Hellman, Steve Hill, and many others. Train Songs includes 11 songs from the 1940s to the 1970s that evoke the railway universe. Classics can be heard as Junior Parker's "Mystery Train", Bobby Robinson's "Number 9 Train", Goffin and King's "The Locomotion", Jimi Hendrix' "Hear My Train a Comin'", and even Félix Leclerc's "Le train du Nord" in the Bïa way. One can also discover as first single Steve Goodman's "The City of New Orleans" by Zachary Richard. The set contains many pieces of blues, but it also explores rock, jazz and pop music. A surprising and highly interesting album! (June 2016)



½

The alternative rock band with country trend from Kentucky released the album It Still Moves in 2003. It was their third studio album. Thirteen years later, it is reissued in a remixed and remastered version, with a second bonus CD containing previously unreleased material, including several demo versions. On It Still Moves, My Morning Jacket offer us music that is not without reminding us of Neil Young and The Band, southern folk rock with a high quality. Several songs extend in length with 12 tracks totaling 72 minutes, but it always seems justified and rarely boring. Well built, the album is still among the most interesting of their career. (June 2016)



½

Pat Metheny – The Unity Sessions (2 CD)
In 2012, jazz guitarist Pat Metheny created the Unity Band, that would grow later with the addition of multi-instrumentalist Giulio Carmassi. This double album recorded live at the Black Box Theatre in New York in 2014 is a single recorded and filmed performance. The main feature of this band is that their music is mostly based on the brass and rhythm section, leaving at the same time less space for the guitar of Metheny. In addition to the tracks of the two albums of the Unity Band, there are pieces from Metheny's long career that now spans 40 years. The style of the album goes from classic acoustic music with more sustained rhythms, and even atmospheric world music. There's something for everyone in a very nice listening ensemble, despite nearly two hours of music. (June 2016)



½

The Cars – Moving in Stereo: The Best of The Cars
Several compilations of The Cars music have been issued over the years, but nothing really worth to be compared to 2002's Complete Greatest Hits. That 20-track collection was covering the best of the band's career in chronological order in addition to having a detailed booklet. For Moving in Stereo: The Best of The Cars, Ric Ocasek and his band have instead decided to include a few rarities, including a live song, "Everything You Say". There are 18 in total, but it lacks several important hits whose excellent "Good Times Roll", "Magic" and "Bye Bye Love". In addition, there is no timeline on the album, which makes it much less interesting than Complete Greatest Hits. You can always rely on the best ones like "Just What I Needed", "You Might Think", "Shake It Up", "Drive" and "Tonight She Comes", but the fact remains that it is not a greatest hits collection covering their entire career. (June 2016)




The Angry Birds Movie (Original Motion Picture Soundtrack)
To accompany the animated film Angry Birds, they have assembled a rather eclectic mix of artists, styles and even eras. We can find indeed hits from the 1980s as Rick Astley's ("Never Gonna Give You Up") and Scorpions' ( "Rock You Like a Hurricane"), a heavier song with Limp Bizkit, as well as contemporary artists like Imagine Dragons and Steve Aoki. Some songs were written for the film and you can discover new compositions by Blake Shelton, Demi Lovato and Charli XCX. This is primarily a compilation for fans of the film, since there are no guidelines. (June 2016)


½

Prince – HIT
n

RUN Phase Two
The release in Canada of the latest album by the prince of music takes on a special meaning as it comes out eight days after his death. The prolific composer has not slowed down in recent years, although his health was worsening. HITnRUN Phase Two is indeed his fourth album since 2014 for a total approaching 40 in career. Less pop than Phase 1, HITnRUN Phase Two presents funk and soul recalling The Revolution. We can also hear jazz moments and an energetic rock song in "Screwdriver". Although it is very eclectic, the record has very good passages, possibly his best assemblage of songs since 3121 issued 10 years ago. Prince may be gone, but we can bet that many unreleased recordings are lying around in a drawer, because he was composing and recording constantly in his studio in Minneapolis. So you should see unreleased material by Prince released in the coming years. Meanwhile, enjoy the last good album that he offered. (May 2016 Featured Review)



½

Ferraro – Losing Sleep
Ferraro is a quartet from Toronto formed of brothers Cosmo, Gianni and Tally Ferraro, accompanied by guitarist Tom Ionescu. They propose an indie rock sound that reminds The Strokes, but is heavily inspired by rock's golden age with many references to the 1950s and 1960s, specially the Beatles. Their music is upbeat and the energizing effect is immediate. Losing Sleep proves to be particularly contagious and it certainly makes you want to see them on stage. Bet you'll have many of the 10 songs of the album in mind for a long time. The only problem with Losing Sleep is that it is too short with only 32 minutes. (May 2016 Featured New Artist)



½

The Canadian duo formed of the brothers John and James Abrams has already released three albums under the name of Abrams Brothers. They are now taking a direction a little less country to offer a rather folk rock sound to pop trend, much more oriented towards a wide audience. This self-titled EP features six tracks to greatly catchy melodies that will make them immediately appealing to fans of Mumford & Sons and The Lumineers. This is a beautiful card to open doors wide at commercial radios. (May 2016)
Lightbox / Warner




The Blue Man Group was formed 25 years ago in New York City. Designed primarily for the stage, the project has also brought original music and this is the third studio album offered by the band of men in blue. Completely instrumental, their music is rather experimental, with the use of many instruments created by them, especially percussion. Their music is pleasant to listen to by itself, but we must say that their very visual shows are lacking greatly. It's best to have already seen their colorful shows, which is giving a new dimension to the album. (May 2016)
Music Video: « The Forge »




After a career of more than 20 years, the Californian metal band continues to offer this heavy and dark music, put forward by the title of the album, Gore. Otherwise, the front cover with pink flamingos seems to create a dichotomy with the themes explored by the quintet. Deftones have still entrusted the production of the album to Matt Hyde who had worked on their previous album. Chino Moreno is riding between a voice of great beauty and a demonic voice, showing at the same time all his versatility. It's always on a wire that the group seems to be frolicking between attractive and repulsive music, between mainstream and music for metal specialists. On some occasions, the group honors the past of metal with riffs worthy of Judas Priest or Iron Maiden. But in general, the Deftones guys remain fairly well anchored in the 21st century. Gore is an album that deftly evolves to reach its peak in the middle with "Hearts/Wires", "Pittura Infamante" and "Xenon". They still finish strongly with the title track, the excellent "Phantom Bride" (with Jerry Cantrell on guitar) and "Rubicon". In fact, the weak moments are rare and you have to listen to the album as a whole to truly appreciate the quality of the work. A great record! (May 2016)
Music Video: « Prayers/Triangles »
Reprise / Warner



½

Virtuoso pianist Lorraine Desmarais offers a new album of original compositions for big band. This is her first record for big band since Lorraine Desmarais Big Band which won a Félix (in Quebec) in 2009. Danses Danzas Dances is the 12th album of her career. On this new album, she makes a tour of the world in dances with the best jazz musicians in Montreal. She is accompanied by Jean-Pierre Zanella (alto and soprano saxophones, flute), Alexandre Côté (alto saxophone, flute), Jean Fréchette (baritone saxophone, clarinet), Ron Di Lauro (trumpet, flugelhorn), Richard Gagnon (trombone), Bob Ellis (bass trombone), Frédéric Alarie (double bass), and many others. This is first the tango that gave her the will of writing dance pieces, but there are also on the album a triple swing, a habanera, a milonga, a romantic bolero, a samba, etc. There are 10 in all totaling 57 minutes. Even if everything is not necessarily danceable, it is a real treat for the ears and a must for any jazz lover. (May 2016)
Scherzo / SIX



½

Escondido – Walking With a Stranger
Escondido is a duo from Nashville formed of Tyler James and Jessica Maros. They offer a pop rock sound tinged with some country touches and even Mexican music. Following the excellent album The Ghost of Escondido issued in 2013, the duo now returns with its second record. Again, they present several excellent songs in a consistent whole and which is pleasant to listen to. Jessica's voice seduces us quickly, from the first track, "Footprints". (May 2016)



½

The Scottish band is back with its fifth studio album. Masterfully produced by Aaron Dessner (The National), the album manages to carry the rather introspective indie rock sound of the band into a much larger atmosphere. They are found here somewhere between The Killers and Arcade Fire. There are still some good more intimate mid-tempo songs, but the whole is distinguished by its fast catching power. This is certainly their most accessible album to date, yet perhaps their strongest, with several prominent compositions. One only needs to mention the four tracks that start the album, "Death Dream", "Get Out", "I Wish I Was Sober" and "Woke Up Hurting". With Painting of a Panic Attack, there is no doubt that Frightened Rabbit just made their entrance into the big leagues. Let's see what will happen next. (May 2016)
Music Videos: « Get Out » - « Woke Up Hurting »



½

The Irish band offer us their second album. The Gloaming still present their mix of Irish traditional music, contemporary classical, post-rock, jazz and experimental music. So it's definitely not common music they propose whereas they are absolutely incomparable. Violinist Martin Hayes points out that this second record is even more expressive and emotionally charged than the first one. Maybe a little more rooted in traditional music than the previous one, The Gloaming 2 offers once more an extraordinary musical experience. (May 2016)



½

PJ Harvey – The Hope Six Demolition Project
The English singer and songwriter is back with her first album in five years. She offers again a raw sound with a mix of blues and rock, with elements of jazz and even spirituality. As on her previous album, Let England Shake, the best moments remain her emotional passages looking back on the disasters of war. Otherwise, occasionally, she seems to denounce a bit for free, or even to accuse by pointing us. If there is a feeling that we don't want when listening to music, it's really to feel judged... In this sense, some songs like "Medicinals" make us lose the interest in this rather unequal set where the artist takes only a position of an observer. We heard much more satisfying and personal stuff from PJ Harvey in the past. (May 2016)




King Gizzard and the Lizard Wizard is an Australian band formed five years ago. Very prolific, they already have a fifth album since 2014 only, and none can be compared to the previous one. They offer a particularly creative psychedelic alternative rock sound. On Nonagon Infinity, they seem able to channel their various experiments of the last albums in a set a little more consistent. The nine pieces that make up the album (for a total of 42 minutes) were created to be listened to at once without breaks, like an endless music loop. The result is certainly mesmerizing with a fast pace that rarely stops, each track taking up a part of the previous one. At the beginning of the CD, we find traces of 1970's metal like Black Sabbath and Blue Oÿster Cult. Thereafter, it is rather a mixture of old progressive rock as Frank Zappa and more contemporary prog rock as the Flaming Lips, with also some jazz elements. Here is a creative group which has to be discovered at any price, especially with this unique album! (May 2016)



½

For the first time, Lorraine Klaasen has a French song, the title track of her new album. The rest of Nouvelle journée (New day) contains songs in English, but also in tribal languages of her native South Africa (Tsonga, Sotho, Isizulu et Xhosa). Lorraine pays tribute to her mother, Thandie Klaasen, performing "Izani Nonke" one of her most critical songs against the elected officials who govern us. The singer also presents "Where to Now", a soulful ballad she had written nearly 30 years ago imploring compassion and condemning greed. On Nouvelle journée, Lorraine Klaasen again offers an excellent blend of world music and soul for a sunny, positive and danceable record. (May 2016)



½

The one that was the rival of Madonna in the 1980s for the title of Queen of Pop makes a true musical "detour" on this album. Cyndi Lauper offers indeed her favorite country standards from the 1940s, 1950s and 1960s. If her voice fits well to the exercise, her interpretations have nothing very bright and one wonders if this is an album that was needed. You can hear some interesting moments as "Funnel of Love", "Heartaches by the Number" and "Hard Candy Christmas" in conclusion. Otherwise, the whole proves somewhat disjointed and would probably be more interesting on stage in a musical revue. Detour is primarily for Cyndi a record to pleasure herself. Note the presence of renowned guest artists as Willie Nelson, Vince Gill, Jewel, Alison Krauss and Emmylou Harris (for the title track). (May 2016)
Music Video: « Funnel of Love »




Lights – Midnight Machines
Ontario singer has once again decided on Midnight Machines to drop her electronic dimension to rather offer an acoustic album. A tradition that continues now with each of her albums, it's mostly new versions of songs from Little Machines issued in 2014, and two new songs, "Follow You Down" and "Head Cold". There are only eight in all for a total of around 40 minutes. A string section adds richness and magic to the album that manages to conquer us promptly with its warm atmosphere. In fact, one might even say that Lights is at her best in this context. A very fine record! (May 2016)
Music Video: « Meteorites »



½

Following the separation of the Great Bloomers, the Canadian singer embarked on a solo career from which this is the first album. Accompanied by his acoustic guitar, Tim Moxam has a very nice mix between folk music and country rock. Soft Summer contains highly personal songs, many that were living a long time already and have been remodeled several times. Moxam was finally able to complete them and offer them on record. Although these songs are from different times in his life, he managed to make a coherent whole, cemented by his unique personality. If you like the country folk genre, the whole album is great to listen to, all in softness. (May 2016)
Music Video: « Bones »




Meghan Patrick is a country singer from Ontario who arrives with her first album, Grace & Grit. She started as the lead singer of the bluegrass group The Stone Sparrows. She offers highly energetic contemporary country pop music, to which is added her powerful voice. Among the contributors to the album, there is Chad Kroeger who co-wrote and produced several tracks including the first single, "Bow Chicka Wow Wow". There is also Joe Nichols who sings a duet with Meghan on "Still Loving You". It is a very effective first album that Meghan Patrick gives us, and she may well become the next Shania Twain. (May 2016)
Music Video: « Bow Chicka Wow Wow »




Royal Tusk is a band from Edmonton releasing their first full-length album. Produced by Eric Ratz (Big Wreck, Monster Truck, Arkells, Billy Talent), Dealbreaker offers an energetic contemporary rock sound. Their rock 'n' roll side is not without reminding us of Billy Talent on several occasions. They also have energy like Collective Soul, a band for which they are opening for a few concerts. Without overflowing creativity, Royal Tusk offers lively and entertaining music. (May 2016)
Music Video: « Fever »




Vox Sambou – The Brasil Session
The Brasil Session is the third album from the Montreal's songwriter and performer born in Haiti. Vox Sambou is flawlessly blending the genres for rich world music of diverse influences. As its title indicates, we can of course hear Brazilian music, but we also find elements of rock from various origins, traditional rhythms, Afro-Latin elements, reggae and rap. The lyrics change between English, French, Spanish and Creole. With The Brasil Session, the one who is very involved with local teens in the Côte-des-Neiges district in Montreal solidifies his leadership position in Canada's new world music. (May 2016)



½

Born in Mozambique, this neo-Montrealer presents a mixture of acoustic music, rock and electro, incorporating rhythms and lyrics inspired by his roots. It is therefore mixed world music that has all the necessary groove to appeal to a wide audience. With his first single, "LOL", Samito proves his talent as a melodist. His lyrics pass from English to Portuguese through TSWA. On this first album of eight tracks can be heard many energetic and lively moments that will satisfy the most demanding fans. It is only a pity that the whole lasts only 27 minutes. (May 2016)



½

The young songwriter and singer from Regina, Saskatchewan picks his influences in Neil Young, Elliott Smith and Wilco. But, he managed to create greatly his own fantasy world on The Party. He offers sophisticated pop music, usually acoustic but still with rich arrangements. Some songs stand out from the lot as "The Magician" and "The Worst in You", but the whole should be listened carefully a few times to be totally digested. The reward will be even better as it is certainly one of the best Canadian albums to be released since the beginning of 2016. To discover! (May 2016)



½

Born in the Lac-Mégantic region, Quebec, Kyra Shaughnessy is a poet, songwriter and singer who made a career for ten years. On her third album, conceived with producer Dany Placard, she still offers folk music, but integrating sounds and influences from Ireland, West Africa and the First Nations. She alternates between French and English (also with Irish Gaelic), and she operates in an enveloping atmosphere. The beautiful arrangements enrich the set that perfectly highlights the pure voice of Kyra. Passage is a beautiful album, both personal and universal. (May 2016)



½

The indie band from Toronto certainly never thought about invading radios with an instant hit. That is what happened with the first single from Hope, "Spirits", a pop rock song that is totally unforgettable. Simon Ward and his band finally managed to produce their real anthem they will have to play for the rest of their career. The rest of the album offers a mix of indie pop, folk and rock. Other tracks compare favorably with "Spirits". This is particularly the case for the next one, "Shovels & Dirt", whose chorus with a choir has the same addictive potential. The Strumbellas present an album that is mostly addictive and it will certainly make you sing along. (May 2016)
Music Video: « Spirits »



½

The American country singer is back with his second album, You Should Be Here. From the first song, "Flatliner", he is accompanied by Dierks Bentley, to give some energy to the beginning of the album. Otherwise, he returns immediately to a mid-tempo song with little interest in "Middle of a Memory". It's a bit the feeling that we will have throughout the CD with several songs that are easy to ignore between mid-tempo songs and ballads. It is always the catchy songs that are the most successful for Cole Swindell, but he has unfortunately only a few. Those who had loved his first album will not be too destabilized while this is the same recipe on You Should Be Here. (May 2016)
Music Video: « You Should Be Here »


½

Chaim Tannenbaum – Chaim Tannenbaum
With over 50 years of career, the 68-year old Montrealer is a true folk legend who played with the greatest including the extended McGarrigle/Wainwright family. Chaim Tannenbaum was involved on more than 20 albums, either as a multi-instrumentalist musician and as a producer. Otherwise, he releases his first solo album. "Finally", would say his friends and admirers. The album contains 13 tracks of traditional folk music, totally acoustic. A retired professor of philosophy, Tannenbaum now lives in New York City. It will be possible to hear him in concert in Montreal on June 9 at the Upstairs. (May 2016)




Victoria + Jean are a duo from Brussels presenting their first album with Divine Love. For the occasion, they are surrounded by an impressive list of producers: Ian Caple (Tricky, Kate Bush), John Parish (PJ Harvey, Goldfrapp), Rob Kirwan (Depeche Mode, U2), Christopher Berg (The Knife, Fever Ray, Depeche Mode), Joe Hirst (Florence + the Machine, Stone Roses, M.I.A.) and Alistair Chant (PJ Harvey). Their music is based on the haunting voice of Victoria and the electric guitar of Jean. Note that Victoria and Jean, who also are a couple in life, wanted to produce a music video for each of the 12 songs of the album. The result is like a collection of short films, each more interesting than each other. Here is a convincing first album by this Belgian duo of great talent. (May 2016)
Music Videos: « Divine Love » - « Härligt Sverige » - « Where We Belong »



½

Rufus Wainwright – Take All My Loves: 9 Shakespeare Sonnets
Take All My Loves is not his first foray into the world of Shakespeare, but in this case, Rufus Wainwright presents a clever mix between his chamber pop music, opera and readings. Three sonnets have already appeared on All Days Are Nights: Songs for Lulu, but they are presented here in new arrangements. We find 16 tracks in all so, many poems are found in two different versions. Among the guest artists, first note opera singer Anna Prohaska, but also Helena Bonham Carter, Carrie Fisher, Martha Wainwright and Florence Welch (Florence + the Machine). BBC Symphony Orchestra also made many appearances. Some fans might be disappointed not to hear Wainwright sing very often on the album, but he rather acts as the conductor of a varied album which is designed primarily to highlight the work of Shakespeare. In fact, Wainwright especially proves his versatility as a musician and arranger. A beautiful album full of creativity! (May 2016)
Deutsche Grammophon / Universal



½